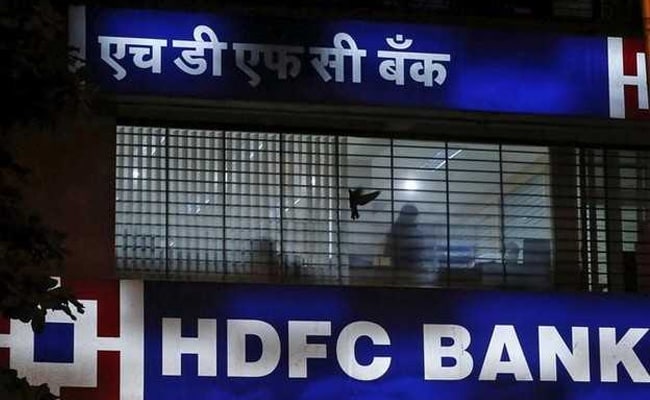 The Reserve Bank of India (RBI) has barred HDFC Bank from adding new credit card customers or launching digital businesses after its digital payment services were hit by technical outages last month. In an order dated December 2, 2020, the central bank also took note of the most recent outage on November 21, which occurred due to a power failure in the primary data centre of the country's largest lender by market value. The RBI has asked HDFC Bank's board to examine the lapses and fix accountability, the private sector lender said in a regulator filing on Thursday, (Also Read: RBI Penalises HDFC Bank For Violating Know Your Customer Norms)
On November 21, HDFC Bank's digital payments business was down for more than 12 hours, following a power outage in its primary data centre. The RBI has advised the bank to temporarily stop all launches of its digital business-generating activities planned under Digital 2.0 and halt the sourcing of new credit card customers.
"The above measures shall be considered for lifting, upon satisfactory compliance with the major critical observations as identified by the RBI," HDFC Bank said.
The bank reassured its customers that it expects the current supervisory actions to have no impact on its existing credit cards, digital banking channels and existing operations, and believes that these measures will not materially impact its overall business.
''We take this opportunity to assure our existing customers that there is no reason to worry. You can continue to transact with the bank without any concern'', said Sashi Jagdishan, CEO and managing director, HDFC Bank.
HDFC Bank added that it has taken several measures to fortify its IT systems over the last two years and will continue to work to swiftly to close out the balance and engage with the regulator in this regard.
"We will work with the experts and the regulator to fortify the unidentified areas for improvement. Internally, we are looking at this opportunity to further improve ourselves and emerge stronger," Mr Jagdishan added.
He also said some of their strategic digital initiatives to improve the front-end digital experience, improve digital origination, straight-through processing, next generation of mobile and internet banking, and APIs based banking on the edge would now be readied and launched after clearance from the regulator.
HDFC Bank shares turned negative after the news development, ending 2.13 per cent lower at Rs 1,377.05 apiece on the BSE.