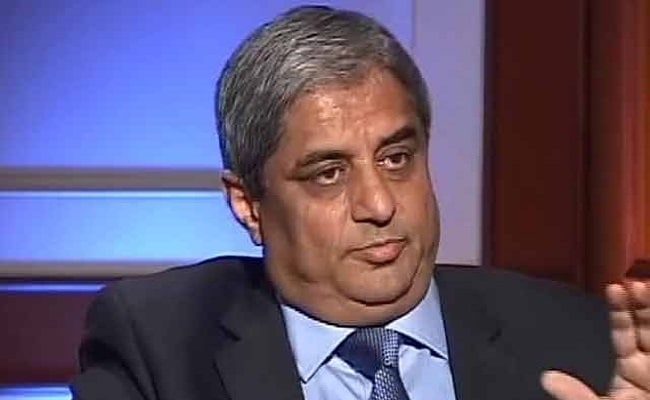 Highlights
Barron's featured HDFC's Aditya Puri In World's 30 Best CEOs list
Puri transformed HDFC into one of the world's higest-quality banks
Puri is a "digital evangelist" the American financial magazine said
Banker Aditya Puri has made it to American financial magazine Barron's list of world's 30 best CEOs. It also features Microsoft's Satya Nadella and Shantanu Narayen of Adobe Systems.
The HDFC Bank managing director, Mr Puri, turned the start-up into one of the world's highest-quality banks, the magazine said, adding that he swiftly transformed India's second-largest private-sector bank into the digital spot for anything money-related.
The surprise demonetisation move in November last year, which voided 86 per cent of the country's cash, found a supporter in Mr Puri, who stood by the government, saying the move has created transparency and "is being unnecessarily demonised".
"Demonetisation is good. I am extremely positive about its outcome. The worst is behind us and the elephant has gone, the tail is left, and, hopefully, it will go away as well, by the middle of the next month," the 66-year-old had said.
He agreed that the move did create difficulties initially, but things have improved now.
"There is more money in the system now. Interest rates are coming down. There is more transparency in the system now," Mr Puri added.
In one of the sharpest comments against prepaid wallets like Paytm, he said such companies which hold on to customers through cashbacks are loss-making and have "no future".
"There is not enough margin in the payment business for the wallets to have a future. You cannot have a business that says pay a Rs 500 bill and take Rs 250 cashback," Mr Puri said.
While underlining Microsoft CEO's journey, the magazine said, "Mr Nadella, 49, is the new entrant to the list. He has pushed Microsoft in entirely new directions, all while energising the brands that sustained the software giant for decades."
Mr Narayen, 53, understood the stakes. Adobe no longer sells 'boxed' software, it added.
(With inputs from PTI)