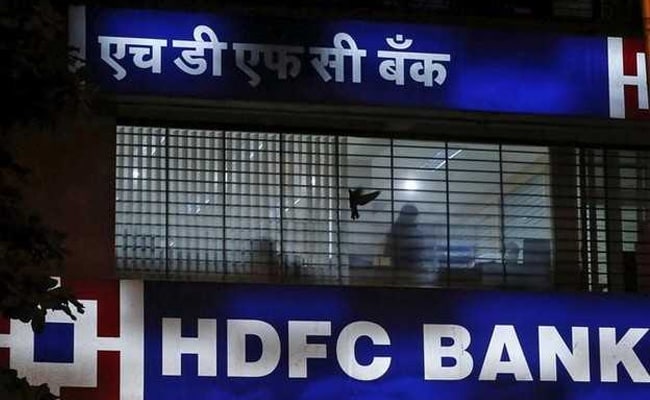 Highlights
EasyEMI will enable customers to purchase products with easy installments
Customers will have a pre-approved loan amount available to them 24x7
Minimum loan that can be availed through EasyEMI is Rs. 10,000
HDFC Bank on Sunday announced the launch of EasyEMI on debit cards, enabling its customers to make payments for items purchased using their debit cards. Offering its pre-approved loan facility to 8 million customers, HDFC Bank said the EasyEMI offer will enable customers to purchase products including consumer durables, consumer electronics, mobiles, furniture and medical equipment "in easy instalments, in a quick, convenient, and transparent manner". Customers will have a pre-approved loan amount available to them 24x7 and the entire process of making a purchase using debit cards in easy instalments is completely paperless, HDFC Bank said in a press release.
How to use HDFC Bank's 'EasyEMI'
"Customers can simply swipe their debit card and select the EasyEMI option when making payment at offline as well as online merchants. Eligible customers will be informed by the bank on email as well as SMS," HDFC Bank said in its press release dated September 17.
"With EasyEMI on Debit cards, customers get a pre-approved loan offer on their debit cards which they can use with just one swipe at merchant outlets. We feel it is a simple, quick and convenient option for our customers to fulfil their desires particularly during the festive season...," said Parag Rao, country head-card payment products, merchant acquiring services and marketing at HDFC Bank.
Here are five other things to know about HDFC Bank's EasyEMI option:
The minimum loan amount that can be availed through EasyEMI is Rs 10,000.
In the first phase, pre-approved EasyEMI will be offered to about 8 million bank customers across different cities in India.
With this launch, the bank offers easy instalment facility to customers in three form factors - EasyEMI on credit cards, EasyEMI on debit cards, and 'Durable & Lifestyle' finance at merchant outlets.
As of June 30, 2017, HDFC Bank had a distribution network with 4,727 branches and 12,220 ATMs in 2,666 cities/towns.
Customers can utilize the EasyEMI offer to make purchases on major e-commerce sites during their festive sales in a hassle-free and transparent manner, HDFC Bank said."The EasyEMI offer on debit cards can be used for purchasing consumer durables, consumer electronics, mobiles, furniture, fitness equipment; booking flight and train tickets; and availing medical treatment," it noted.