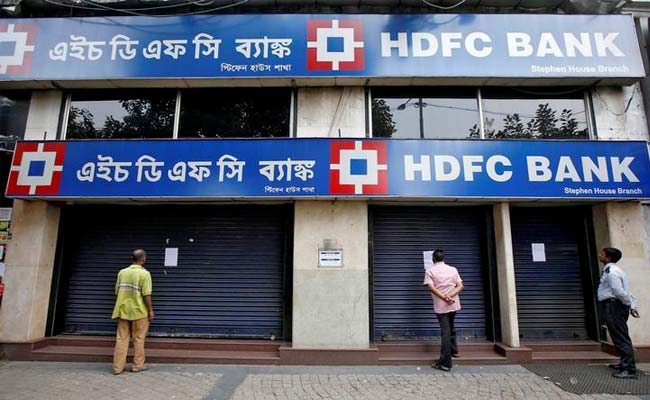 Highlights
Savings bank account balance below Rs 50 lakh to earn 3.5% interest
Balance of Rs 50 lakh and above to continue to earn 4%, says HDFC Bank
Revised rates applicable to resident, non-resident customers, it adds
HDFC Bank, India's No.2 lender by assets, on Thursday announced a cut in interest rate on savings account deposits. Customers maintaining an account balance below Rs 50 lakh will now earn interest at the rate of 3.5 per cent per annum. Customers maintaining a savings bank account balance of Rs 50 lakh and above will continue to earn interest at 4 per cent. The revised rates will be applicable to both resident and non-resident customers, HDFC Bank said. The new rates will be effective from August 19, 2017.
HDFC Bank is the latest lender to lower savings account deposit rate after
SBI
or State Bank of India, the country's largest lender, on July 31, 2017 introduced a new two-tier savings account interest rate system, reducing interest rates for most of its depositors. On balances below Rs 1 crore, SBI lowered the interest rate to 3.5 per cent from 4 per cent. On balances above Rs. 1 crore, it continued to offer the rate of 4 per cent. After SBI's move, many lenders including Axis Bank, Bank of Baroda, Indian Bank and Yes Bank cut their interest rates on savings accounts. In 2011, the Reserve Bank of India (RBI) had freed savings bank deposit rates. Credit rating firm India Ratings believes that the beginning of reduction in savings bank rates by commercial banks will spur a new competition among them.
India Ratings
believes that with the interest rate cycle reaching the bottom, downward repricing of existing liabilities (savings account rate cut) could facilitate a further reduction in lending rates.
Financial planners say that keeping a large sum of money in savings accounts is not a good strategy.
Liquid mutual funds
could be an alternative investors need to look at. With banks even cutting fixed deposit rates, accrual debt funds could also be considered, they say. Accrual funds mainly focus on earning interest income from the coupon or interest offered by bonds.