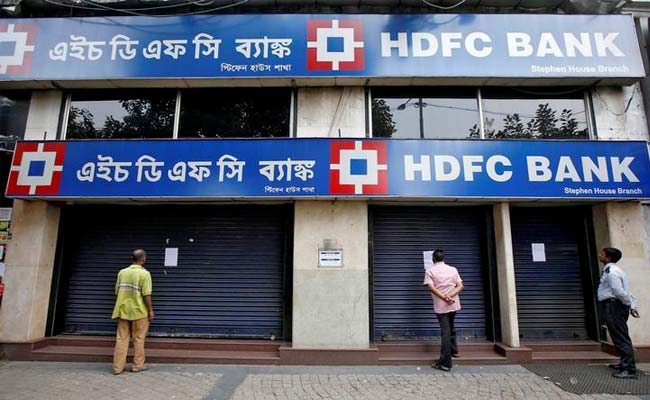 HDFC Bank today breached a market valuation of Rs 5 lakh crore, becoming the third Indian company to achieve this milestone after Reliance Industries and TCS. The bank's market capitalisation - or market cap - stood at Rs 5,03,196.27 crore in afternoon trade, making it the first Indian bank to cross Rs 5 lakh crore mark. The stock hit a one-year high of Rs 1,953.75 on Thursday, up 3.31 per cent at day's high. HDFC Bank shares were trading 2.7 per cent higher at Rs 1,942 apiece on the BSE in afternoon trade.
Reliance Industries (RIL) is the country's most valued firm with a market valuation of Rs 5,82,847.28 crore, followed by TCS at Rs 5,53,803.40 crore.
The Sensex and Nifty scaled new peaks on Thursday, tracking global markets, with banking stocks contributing the most to gains amid expectations that the government would increase the foreign investment limits for banks.
The government is considering raising the foreign investment ceiling in banks to 100 per cent and in public lenders to 49 per cent, according to reports.
The rally in banks was also supported by the government's decision on Wednesday to trim additional market borrowing by 60 per cent for the ongoing fiscal year ending March. IndusInd Bank, Yes Bank and Kotak Mahindra were among the other major gainers in the banking pack, rising 1-2 per cent. In the afternoon trade, the Sensex was up over 200 points while the Nifty held firm above 10,800.
HDFC Bank's strong earnings growth and low levels of non-performing assets (NPAs) have spurred a strong rally in its shares. HDFC Bank shares have surged over 50 per cent in the past one year, outperforming the Sensex.
(With inputs from PTI)