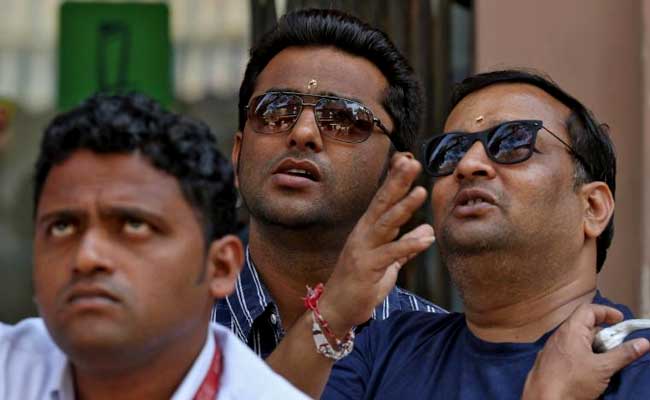 HDFC AMC or HDFC Asset Management Company made a bumper debut on bourses on Monday. HDFC AMC stock price was Rs 1,739.00 when it opened. The opening price of HDFC AMC shares was Rs 639 or 58 per cent more than its issue price of Rs 1,100. HDFC AMC stock price hit an intra-day high of 1,832 on the Bombay Stock Exchange (BSE). At 11:11 am, HDFC AMC share price was Rs 1,810.10, a rise of 64.55 per cent or Rs 710.10 with respect to its issue price. With respect to its opening price, it was a gain of Rs 71.10 or 4.09 per cent.
On the National Stock Exchange, HDFC AMC share price opened at Rs 1,726.25, Rs 626 or 56.90 per cent more than the issue price. HDFC AMC stock price hit an intra-day high of Rs 1,835. At 11:08 am, HDFC AMC share price traded at 1,811.55, up 85.30 points or 4.94 per cent.
HDFC AMC made an initial public offer (IPO) between July 25 and July 27. The 2,800.33 crore IPO of HDFC AMC was issued in the price band of Rs. 1,095 - Rs. 1,100.
HDFC Asset Management Co (HDFC AMC) is the asset management arm of the HDFC Ltd (Promoter) and was established in 1999. In 2001, Standard Life Investments acquired 26 per cent stake in HDFC AMC. As on March 2018, it managed an AUM of Rs. 2,91,985 crore out of which 51 per cent was equity AUM.
Meanwhile, the share market hit fresh record highs in early trade. The Sensex surged to an all-time high of 37,805.25 while the Nifty hit a record of 11,427.65.