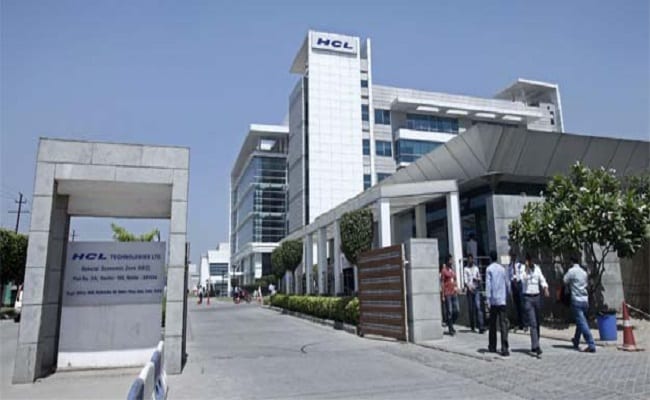 Mumbai:
HCL Technologies Ltd, India's fourth-biggest software services firm, reported on Friday second-quarter profit rose better than expected and maintained its revenue growth forecast for the year, allaying concerns of a slowdown in client spending.
India's $150 billion-plus information technology sector has been hit by delays in technology spending by western clients who make up for the bulk of its revenue.
Top software exporter Tata Consultancy Services Ltd reported earlier this month lacklustre revenue growth, while No. 2 rival Infosys cut its annual revenue growth guidance for the second time in three months.
HCL Tech's Chief Executive C. Vijayakumar said he was optimistic that newer areas would drive technology spending.
"I do agree that some of the traditional discretionary spends are a little bit soft, but it is getting more than offset by disruptive discretionary spends," he said on a media call after the company's results announcement.
"I'm very, very positive and very, very optimistic about our ability to really be relevant to our clients."
HCL Tech's consolidated net profit rose to Rs 2,015 crore ($15 million) from Rs 1,740 crore a year earlier based on the Ind AS accounting standards. That was ahead of analysts' average estimate of 19.71 billion rupees.
Revenue rose 14 per cent from a year earlier to Rs 11,519 crore.
The company maintained its guidance of 12-14 per cent revenue growth in constant currency terms for the fiscal year to March 2017.
HCL Tech also said on Friday it had agreed to buy U.S.-based Butler Aerospace, which provides engineering and design services to defence and aerospace industry, for $85 million.
Shares in HCL Tech were trading 2 per cent higher at 0629 GMT in a Mumbai market that was down 0.4 per cent. The stock rose as much as 4.1 per cent after the results.
Wipro, India's third-biggest software services exporter, reports second-quarter earnings later on Friday.
($1 = Rs 66.8550)
© Thomson Reuters 2016
(This story has not been edited by NDTV staff and is auto-generated from a syndicated feed.)