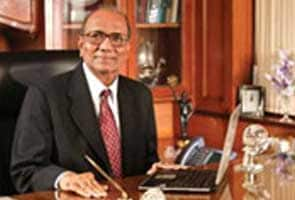 New Delhi: Electrical equipment maker Havells India group chairman Qimat Rai Gupta died today.
The 77-year-old Mr Gupta who started Havells and transformed it to a multinational with operations across 51 countries, was known for entrepreneurial and never say die spirit, the company said in a statement.
Mr Gupta recently also made it to the Forbes' billionaire list for the first time and was ranked India's 48th richest man with a net worth of $2 billion as of September 2014.
Shares of Havells India were trading at Rs 285.00 apiece in early trade today, down 1.55 per cent over previous close on the BSE.