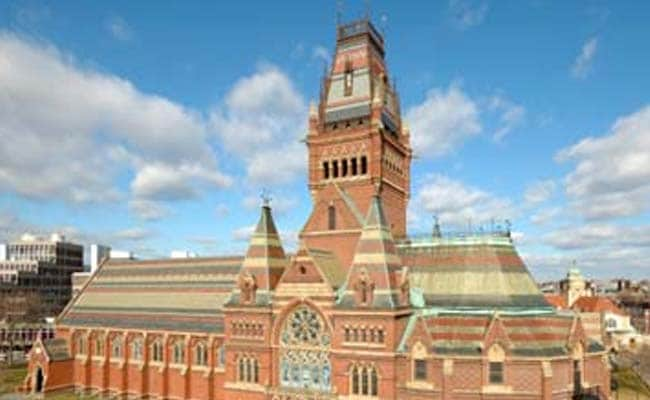 Harvard University is cutting the tab left by one legacy it'd rather forget.
The wealthiest U.S. college plans to sell $2.5 billion of bonds this week to refinance debt amassed after the 2008 credit crisis, which led it to pay more than $1.25 billion to banks to back out of derivative trades upended by the financial market turmoil. With interest rates holding near record lows in the U.S. debt market, the school is seizing on the chance to reduce its costs.
"Whenever you unwind the swap, you've lost, you've made a mistake," said Andrew Kalotay, chief executive officer of a New York-based advisory firm to municipal and corporate borrowers.
The interest-rate swap debacle underscored just how broadly little-foreseen risks were cascading through U.S. markets after the housing crash, roiling even the financings of a top-ranked university that's a proving ground for Wall Street's elite. Some of the derivative trades were arranged when Harvard's president was Lawrence Summers, a prize-winning economist and former U.S. Treasury Secretary, who stepped down before the onset of the crisis.
The Cambridge, Massachusetts-based university used the derivatives to lock in borrowing costs for a planned campus expansion. When central banks worldwide slashed interest rates because of the crisis, the rates the university agreed to pay made the contracts increasingly valuable to the banks. To avoid posting millions in required collateral, Harvard canceled the deals instead.
The decision put Harvard among the dozens of schools, states and local governments that paid billions to back out of such contracts, which provided lucrative fees to banks and were sold as a way to hold down costs. The college has also been reducing the risk in its endowment.
"Harvard has been very focused on risk management and de-risking themselves," said Susan Fitzgerald, an analyst for Moody's Investors Service, which rates the school AAA. "They have a lower amount of debt and a less risky debt structure than they had before the financial crisis."
Harvard's debt has dropped from $6.3 billion in 2010 to $5.5 billion in 2015, according to bond documents.
On Wednesday, Harvard is set to offer $1.54 billion of tax-exempt revenue bonds through the Massachusetts Development Finance Agency. The President and Fellows of Harvard College, a governing board that oversees Harvard's financial affairs, is planning to issue $980.7 million in taxable bonds separately. The sales will refinance debt issued in 2008, some of which was used to cover swap-termination fees.
"Harvard has been reducing debt in recent years, and this refinancing will continue the trend of lowering the university's interest expense," Harvard spokesman David Cameron said in an e-mail. "We are adding no new debt."
Harvard's far from the only university still reckoning with the impacts of the crisis eight years ago. The Roosevelt Institute, a New York-based non-profit that's been critical of derivative deals, said in a June report that more than half of the 84 schools whose finances it reviewed had used interest-rate swaps. Among them is Alabama State University, a historically black college that has faced threats to its accreditation and would have to pay $3.74 million if it needed to back out of the derivatives, as Harvard did.
With new regulations in place and the memory of the crash still fresh, however, new derivative deals in public finance have become rare.
"I don't think it's a big deal for Harvard because they have enough liquidity to handle just about any situation," said Alan Schankel, a bond analyst with Philadelphia brokerage Janney Montgomery Scott.
"They just have so much cash," he said. "To a more poorly rated university or any issuer, it becomes a more important issue."
(This story has not been edited by NDTV staff and is auto-generated from a syndicated feed.)