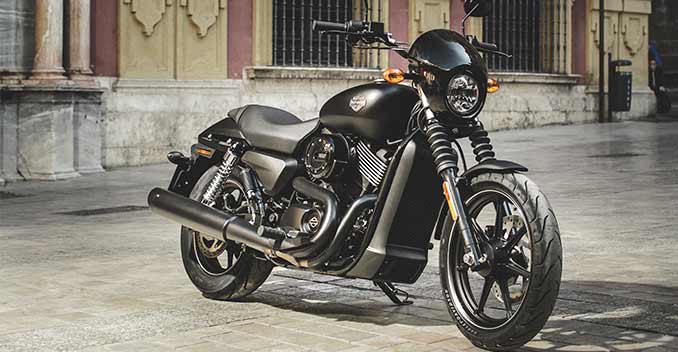 New Delhi:
Iconic cult bike maker Harley-Davidson has hit the sweet spot with its model 'Street 750', that is built in India, accounting for nearly 60 per cent of its April sales in the country within the first month of starting deliveries.
The company, which is present in India through a wholly-owned subsidiary Harley-Davidson India, had launched the Street 750 priced at Rs 4.1 lakh in February and opened for bookings in March.
According to the Society of Indian Automobile Manufacturers (SIAM) data, the model clocked sales of 210 units in April this year out of total 361 bikes sold by thecompany last month.
Harley-Davidson India had sold 146 units in the same month last year.
At present the company sells 13 models, including the Street 750, which is its most affordable model in India and is built at Bawal plant in Haryana, with price ranging from Rs 4.1 lakh to Rs 29 lakh.
The company produced a total of 506 units of the Street 750 last month.
As per SIAM data, the company sold a total of 126 bikes in the country in March, which is without the Street 750 model.
Last year the company had announced that it would start full-scale 'building' of motorcycles in India from where it will also start exporting to Europe and South East Asian market.
Harley-Davidson Motor Co president and COO Matthew Levatich, however, had stressed that the local 'building' of bikes in India would be restricted only to the Street 750 and Street 500 models.
He had also stated that local fabrication of fuel tanks and fenders would also commence in India with the two models, scaling up the company's production operations to almost full scale manufacturing from the earlier assemble operations.
Since early 2011, Harley-Davidson has been assembling motorcycles in India at its CKD (completely-knocked-down) assembly unit at Bawal catering only to the market here.
India, after Brazil, is the second country where Harley-Davidson has CKD assembly operations outside the US.
Harley-Davidson India commenced operations in August 2009 and offers spare parts, accessories, and general merchandise besides its motorcycles.
The company has 13 dealerships across India: New Delhi, Chandigarh, Mumbai, Hyderabad, Bangalore, Chennai, Kochi, Kolkata, Ahmedabad, Indore, Pune, Goa and Jaipur.