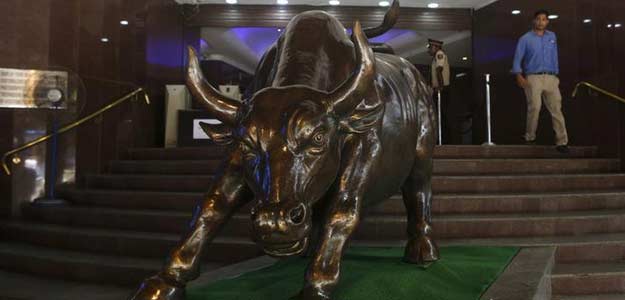 Happiest Minds Technologies, which witnessed a blockbuster stock market debut on Thursday, has left a lot of investors scrambling for its shares. The stock got listed at a premium of 111.4 per cent at Rs 351 on the BSE, compared to its issue price of Rs 166. On the NSE, shares of the Bengaluru-based digital IT services provider opened at Rs 350, up 110.8 per cent each vis-a-vis the issue price. Happiest Minds shares surged to as high as Rs 395 in intraday trading making one of the best listing in recent times.
Happiest Minds Technologies' Rs 702-crore IPO was oversubscribed by a whopping 150.98 times. The qualified institutional buyers (QIBs) portion was subscribed 77.43 times, whereas non-institutional investor and retail individual investor segments were subscribed 351.46 times and 70.94 times respectively.
Happiest Minds outperformed IRCTC and DMart, which had delivered returns of just a little over 100 per cent on debut.
After such a huge surge in share price of Happiest Minds Technologies, is it the right time to buy its shares? Here's what analysts say:
"The stock has already gained over 100 per cent since the listing and current valuations have become expensive," AK Prabhakar, head of research at IDBI Capital, told NDTV. "It is advisable for investors to wait for a meaningful correction in the stock to make fresh investment and people who have got shares in the IPO will also book profits after witnessing a huge surge and will sell shares," Mr Prabhakar added.
"Valuation-wise, the stock is expensive even if one considers 20 per cent revenue growth the stock is still quoting at 54-55 price-to-earnings ratio which is an expensive proposition. In my view, other bigger companies like Infosys will grow at same rate of growth or higher rate and they are still available at reasonably down valuation of 20-25 times price-to-earnings ratio," Deven Choksey of KR Choksey Investment Managers told NDTV.
"The rally probably happened in Happiest Minds Technologies because of high liquidity in mid and smaller IT companies," he added.
"Investors should book profits in Happiest Minds and look to enter some other IT stock like Hexaware Technologies or First Source Solution," said Vijay Chopra of Enoch Ventures.
However, Sumeet Bagadia, associate director at Choice Broking said Happiest Minds Technologies is a good stock to invest in from a long-term perspective. "Any dip in the share price should be used as a buying opportunity for a long term perspective," Mr Bagadia told NDTV.