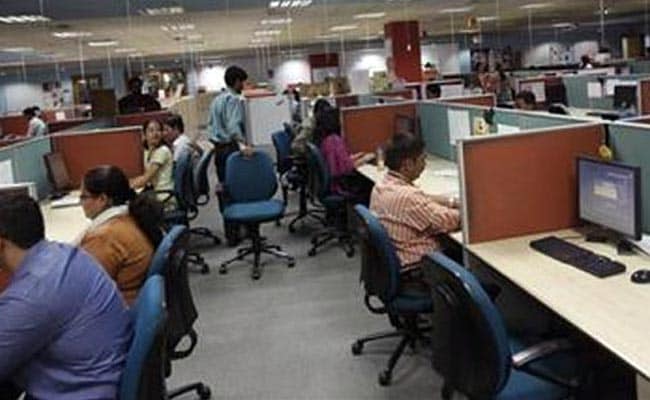 The United States Citizenship and Immigration Services (USCIS) had said earlier this month that it will
start accepting H1-B visa applications from April 3, 2017
. The US agency's announcement brought some relief for Indian IT companies and professionals as it signalled that there would be no change in the H-1B visa regime for now. But the lack of clarity on some aspects from the US agency worries some analysts.
The US agency is silent on the time window for accepting the applications. It has only indicated that should the cap be hit, then it will inform the public. "Also, what is not clear is whether this is going to be on a first-come-first-served basis or that all applications received within certain number of days will be considered," domestic brokerage Nirmal Bang said in a report. "United States Citizenship and Immigration Services is also silent about the likely methodology that it will adopt with respect to how H1-B visas will be issued (a computer-based lottery system was indicated in 2016)."
Also Read | US Suspends Premium Processing Of H-1B Visa Applications Citing Huge Rush
The lack of clarity on follow-through steps on the visa processing front puts Indian companies - which depend heavily on the US market - in a tough spot with regard to staffing on onsite projects going into FY18 and may increase their sub-contracting costs, Nirmal Bang added. The US agency had recently announced a
temporary suspension of premium processing for all H-1B petitions
starting April 3 for up to six months.
The brokerage does not anticipate any executive order from the Trump administration in the near term though about half-a-dozen pieces of legislation have been introduced (and reintroduced) since January 2017 to curb alleged misuse of the H-1B visa regime from both Democrats and Republicans. The US has indicated that H-1B visa regime would part of the larger immigration reforms package that the new Trump administration is working on. President Donald Trump has indicated that he is in favour of a
merit-based immigration system.
Also Read | Amid H-1B Challenges, Indian IT Speeds Up Acquisition Of US Companies
This 85,000 Congressional mandated limit on H-1B visas include 65,000 in the general category and another 20,000 for those foreign students who have ma