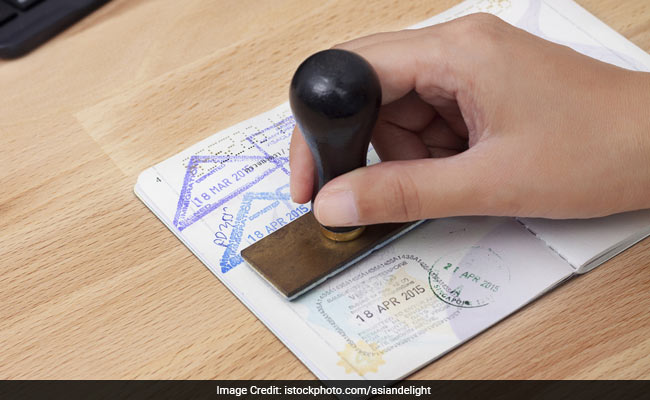 Highlights
H-1B renewals will feel the heat, says domestic brokerage Nirmal Bang
The visas will now be skewed towards higher skilled categories, it says
H-1B holders have to apply again after three years
The latest order on H-1B visas - popular among Indian IT professionals - by the Trump administration in the United States is also likely to hit visa renewals. The US Citizenship and Immigration Services or USCIS has issued a memorandum saying that being an entry-level computer programmer would no longer qualify as a specialist profession, which is a must for the issuance of an H-1B work visa. This move by the US agency could have far-reaching implications - both fresh applications and renewals, according to analysts.
"Applications for fresh H1-B visas will now be skewed towards higher skilled categories - with higher wages," domestic brokerage Nirmal Bang said in a report. "Renewals will feel the heat as those who had applied under lower skilled categories in the past will face greater scrutiny and possibly rejection."
This follows from the merit based immigration process that the new administration had indicated. "The memo of 31 March 2017 basically says that employer (IT services firm in this case) has to justify that H1-B visa candidate is bringing in skills that qualifies him/her under 'specialty occupation'. The onus on proving this lies with the employer and not USCIS," the brokerage said, adding that the move could hurt the margins of Indian outsourcers.
H-1B is a non-immigrant visa that allows US companies to employ foreign workers in speciality occupations. Indian outsourcers are big users of H-1B visas and depend on it for hiring tens of thousands of employees each year. The USCIS has a Congressional mandate to issue 65,000 H-1B visas in general category and another 20,000 for those applicants having higher education - masters and above - from US universities in the field of science, technology, engineering and mathematics.
H-1B holders have to apply again after three years.
The US government, under the leadership of President Donald Trump, has issued a stern warning to companies not to discriminate against American workers by "misusing" the H-1B work visas programme, the most sought after by Indian IT firms and professionals. "The Justice Department will not tolerate employers misusing the H-1B visa process to discriminate against US workers," said Acting Assistant Attorney General Tom Wheeler of the Civil Rights Division.
The warning came as the government began accepting employers' H-1B visa petitions for the next fiscal year beginning October 1, 2017.