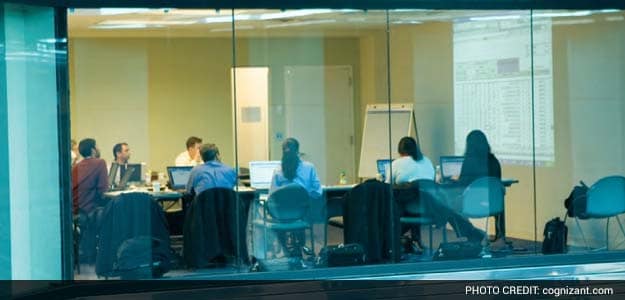 The US last week raised the fee for H-1B visa from $2,000 to $4,000, while that for L-1 visa was increased from $2,250 to $4,500. H-1B and L-1, which are temporary, non-immigration visas, are highly sought after by information technology (IT) companies to send qualified personnel to the US.
Higher visa costs will hit outsourcers that have large exposure to US markets. Infosys and TCS would be the "worst affected", according to IDFC Securities.
US accounts for over 60 per cent of Infosys' revenue, while North America, which includes the US, accounts for around 50 per cent of India's biggest outsourcer TCS' revenue. Wipro and HCL Tech are other frontline IT companies generating over 50 per cent of their revenue from the US, but they send fewer people on these visas.
In 2014, 70 per cent of the 65,000 H-1B visas went to workers from India; TCS topped the list with 5,650 H-1B visas, while Infosys (3,454) and Wipro (3,048) also got large number of H-1B visas,
according to The New York Times
.
"Infosys uses proportionally highest H-1B and TCS has the biggest pool for L-1," IDFC Securities said.
In financial year 2014-15, Infosys spent nearly Rs 1,800 crore towards travel and conveyance, while TCS spent around Rs 2,400 crore, according to IDFC.
According to R Chandrashekhar, president of industry body Nasscom, visa costs for domestic IT industry could go up from $100 million to $400 million annually.
"The new visa fee is applicable not only on visa applications but reissuance. The net effect is quadrupling of the impact to $400 million on annual basis. Over a 10 year period, it has a $4-billion impact on the industry," he said. (
Watch
)
Mr Chandrashekhar expects the increased visa fee to impact industry margins by 15 to 20 basis points, while brokerage Maybank said the visa fee hike will impact EBIT (operating) margins by 30-50 basis points. IDFC, however, says the impact on frontline IT companies will be more severe.
"We see an impact of 50-70 basis points, as the charge is applied to extension of H-1B (awarded for 3 years with scope of 3 years extension), which was not the case earlier. Our sensitivity analysis indicates earnings impact of 2-4 per cent due to the new law," said IDFC analyst Shashi Bhusan.