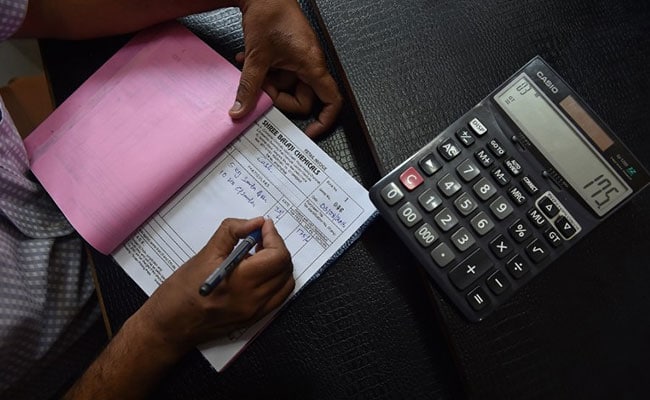 New Delhi
: The government on Thursday gave some relief to taxpayers availing of transitional input tax credit under the GST regime by giving them an extra week till August 28 to file tax returns.
Businesses under the Goods and Services Tax (GST) set-up have to file their first return, GSTR 3B, for July on the portal of GST Network -- the IT infrastructure provider for the new indirect tax regime -- by August 20. The return filing had commenced on August 5.
The finance ministry on Thursday offered some relaxation to those businesses that claim transitional input tax credit.
These entities will have to deposit taxes on the basis of self-assessment by August 20, but they will have one more week till August 28 to file their returns.
Those taxpayers that do not claim any transitional input tax credit will have to necessarily pay tax and file return in Form 3B before the due date of August 20, the ministry said.
It added that concerns have been raised about the form to claim transitional input tax credit not being available on the GSTN website. This form will be available on the GSTN website from August 21.
"A small window of opportunity is being given to all the taxpayers... The taxpayers who want to avail of the transitional input tax credit ... (will) have to make full settlement of the liability after adjusting the transitional input tax credit before August 20, 2017," it said.
They will get time up to August 28, 2017, to submit Form TRANS I after estimating transitional credit and Form 3B.
"In case of shortfall in the amount already paid vis-a-vis the amount payable on submission of Form 3B, the same will have to be paid with interest of 18 per cent for the period between August 21, 2017, till the payment of such differential amount," the ministry said.
To make compliance easy for businesses, the GST Council has allowed businesses to initially file their returns on self-assessment basis in the first two months of the GST rollout.
So, the GST returns for July and August will be filed on the Goods and Services Tax Network (GSTN) portal by filling the GSTR 3B form.
Over 71.30 lakh excise, service tax and VAT payers have migrated to the GSTN portal. Also 15 lakh fresh registrations have happened on the portal.
The final GST returns for July will have to be filed by these businesses by September 5 instead of August 10.
Companies will have to file sale invoice for August with GST Network by September 20 instead of September 10 earlier.
(This story has not been edited by NDTV staff and is auto-generated from a syndicated feed.)