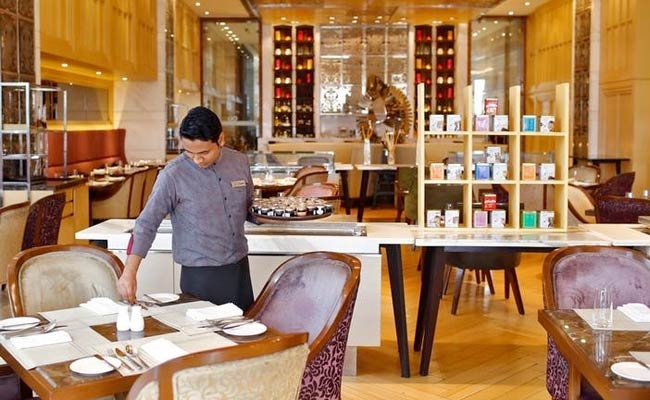 The next time you go to restaurants you will have to pay a uniform GST rate of 5 per cent, instead of 12 per cent or 18 per cent earlier depending on AC or non-AC restaurants. This was decided at the 23rd meeting of the
GST Council
meet today in Guwahati. But restaurants won't get the benefit of input tax credit, a facility to set off tax paid on inputs with final tax. Currently, GST is levied at 12 per cent on food at non-AC restaurants, while it is 18 per cent for air-conditioned ones with input tax credit benefit for restaurants.
Finance Minister Arun Jaitley, addressing a press conference, said that the Council was of the view that most restaurants did not pass on the benefits of input tax credit to customers by reducing prices after GST was implemented from July 1.
Experts said that it needs to be watched how restaurants price their food after removal of input tax credit benefit. Restaurants currently get input tax benefit on rent, food and other items.
"Five per cent rate on restaurants (except those in star hotels) without any input credit might not be the best decision from a tax policy standpoint and breaks the chain (of input tax benefits), which is not desirable. From a consumer standpoint, however, it should lead to some decrease in prices particularly in case of small restaurants," said Pratik Jain of PwC. "This decision seems to be based on government's belief that the industry has not passed on the input credit benefit to customers."
Mr Jaitley also said restaurants within five-star hotels (room rent above Rs 7,500) will attract 18 per cent GST with input tax credit benefits. Outdoor catering will attract 18 per cent GST with input tax credit benefits, he added.
Mr Jaitley also said that out of the 228 items in the 28 per cent tax bracket, 178 have been put into lower tax category of 18 per cent.
He also said that tax rate on 13 items has been reduced from 18 per cent to 12 per cent; on five items it has been cut to 5 per cent from 18 per cent and on six items lowered to zero from 5 per cent.