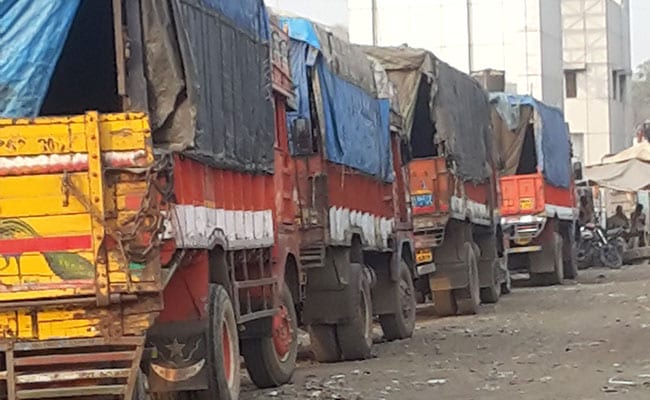 With E-way bill system crashing on Monday, the uncertainty around the GST implementation in transport sector faces a road bump. Various quarters have expressed their reluctance and inability to make sense of the new legislation. Some people are trying to figure out as to how to generate an e-way bill, who is supposed to generate the bill, and what are the part A, part B of the bill, so on and so forth. Ideally, every registered person, who carries movement of goods, is meant to generate the e-way bill. However, if the registered person is unable to generate the e-way bill, the transporter who transports the goods can generate the e-way bill on behalf of his client. If the movement is caused by an unregistered person, he may at his option also generate the e-way bill.
Five Things To Know About The GST E-Way Bill
1. What is a E-way bill: The E-way bill is a document required to be carried by a person in charge of the conveyance carrying any consignment of goods of value exceeding Rs 50,000 as mandated by the Government in terms of section 68 of the Goods and Services Tax (GST) Act. It is generated from the GST Common Portal by the registered persons or transporters who cause movement of goods of consignment before commencement of such movement.
2. What is Part A Slip: Part-A Slip is a temporary number generated after entering all the details in Part-A. This can be shared or used by transporter or yourself for entering the Part-B and generate the E-way Bill. This will be useful, when you have prepared invoice relating to your business transaction, but don't have the transportation details. You can enter invoice details and keep it ready for transportation, once the transportation is ready.
3. When to Generate Part-A and Part-B: The taxpayer can enter Part-A details and generate the Part-A slip. Sometimes, the taxpayer wants to move the goods himself but wants to update the Part-B later as vehicle number is not available at that point of time. The E-way bill expects the user to enter transporter ID or vehicle number. So if he wants to move the goods himself, he can enter his GSTIN as transporter Id and generate Part-A Slip. This indicates to the system that he is a transporter and is going to enter Part-B later.
4. Who Should Generate E-Way Bill: Every registered person who causes movement of goods of consignment value exceeding fifty thousand rupees in relation to supply; or reasons other than supply; or inward supply from unregistered person shall generate e-way bill. It means, the consignor or consignee, as a registered person or a transporter of the goods can generate the e-way bill. The unregistered transporter can also enroll on the common portal and generate the e-way bill for movement of goods for his clients. Any person can also enroll and generate the e-way bill for movement of goods for his/her own use.
5. Validity Of the E-way Bill: The validity of the e-way bill starts when first entry is made in Part-B. That is, vehicle entry is made first time in case of road transportation or first transport document number entry in case of rail/air/ship transportation, whichever is the first entry. It may be noted that validity is not re-calculated for subsequent entries in Part-B. The e-way bill once generated, cannot be edited or modified. Only Part-B can be updated to it. However, if e-way bill is generated with wrong information, it can be cancelled and generated freshly again. The cancellation is required to be done within twenty four hours from the time of generation For more details, you may visit ewaybill4.nic.in.