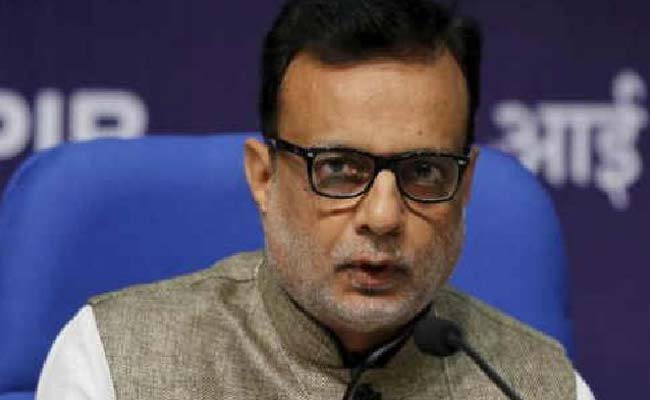 New Delhi:
India will launch the Goods and Services Tax (GST) as planned on July 1 to boost economic growth and state revenues, a finance ministry official said on Wednesday, despite calls from some businesses for a delay.
The central and state governments were ready to roll out the GST, said Revenue Secretary Hasmukh Adhia, adding that firms should not count on a postponement of a tax more than a decade in the making.
India's most ambitious tax reform since independence would transform its $2 trillion economy and market of 1.3 billion people into a single economic zone with common indirect taxes - something that neither the European Union nor the United States can boast.
And, although the GST is designed to be revenue neutral, Adhia expects it to improve compliance by businesses as well as draw their owners into the income tax net, thus boosting overall tax revenues.
"The entire parallel economy will vanish," Adhia told Reuters in an interview.
"The benefit of avoiding tax which was accruing to the entrepreneur or to the trader - that will now come to the government. That is why we expect revenue buoyancy to go up."
CHECKPOSTS TO GO
Tax checkpoints at state borders would be dismantled, Adhia said, adding that a GST panel was in talks with other departments to remove other posts that could hinder the movement of goods. This would "take some time".
Work is also complete on setting up the GST Network, an IT system that will match invoices, making it possible for companies to claim input credits that will soften the impact of initially high GST rates.
There will be four tax 'slabs' - 5, 12, 18 and 28 percent - with rates on individual items broadly in line with levies that now apply. Parliament passed laws to implement the GST in the session now ending.
"Our fundamental aim is to keep the rate closer to the existing one," said Adhia, one of Prime Minister Narendra Modi's most trusted bureaucrats.
Other countries that have launched GSTs have faced a dip in growth and revenues due to initial teething troubles, but Adhia was confident that indirect revenues would exceed a target of 9-10 percent in the fiscal year to March 2018.
With company owners using their personal tax numbers to comply with the GST, Adhia expects income tax dodgers to have to come clean. Only around 3 percent of people in India pay income tax.
"It will become harder for people to stay informal," he said. "They will have to come into the tax net, and that in turn will give us some benefit in direct taxes also."
Looking further out, expected revenue buoyancy would leave room to lower GST rates and simplify the tax structure.
"The 18 percent or 28 percent rates certainly need a relook, but right now we can't afford it," said Adhia. "Once our revenues are more steady, there is a reason for consumers also to benefit from GST. And that they will."
© Thomson Reuters 2017
(This story has not been edited by NDTV staff and is auto-generated from a syndicated feed.)