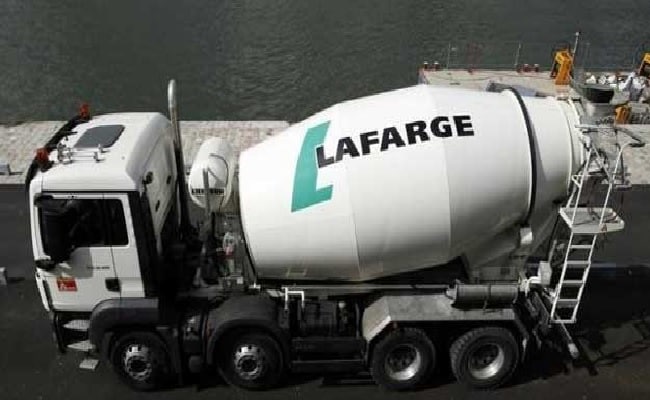 New Delhi:
French multinational Lafarge has received environment clearance for raising production capacity of its Nongtrai limestone mine in Meghalaya to 5 million tonnes per annum (MTPA) from 2 MTPA, at a cost of Rs 194 crore.
Nongtrai limestone mine is operated by Lafarge Umiam Mining Pvt Ltd (LUMPL), a 100 per cent subsidiary of Lafarge Surma Cement Ltd (LSC), Bangladesh. The limestone from the mine is supplied to a cross-border cement manufacturing plant of LSC in Bangladesh.The mine was set up as per an agreement between India and Bangladesh in November 2000.
"Based on the recommendations of the Expert Appraisal Committee, the Environment Ministry has given environment clearance to LUMPL's expansion project of its limestone mine in Meghalaya," a senior government official said.
The approval of the project is subject to certain conditions and compliance to environmental safeguards. Total cost of the project is estimated to be Rs 194 crore. Limestone is required by LSC to produce clinker and cement.
There are no limestone deposits in Bangladesh and cement is produced by grinding units using imported clinker and limestone. Limestone deposit in Meghalaya is estimated to be 2,165 million tonnes. With the expansion of limestone capacity to 5 MTPA, LSC proposes to increase cement manufacturing capacity to 5.5 MTPA from the current 2.2 MTPA.
Among conditions specified, the company has been informed that the environment clearance to the expansion project is subject to final outcomes of cases pending before Supreme Court, High Court and National Green Tribunal.
The company has been asked to obtain requisite clearance from National Board of Wildlife and also from the State Pollution Control Board. That apart, Lafarge India has been asked to plant only
native species for green belt development, implement catchment area treatment plant, and prepare a final mine closure plan among others.
(This story has not been edited by NDTV staff and is auto-generated from a syndicated feed.)