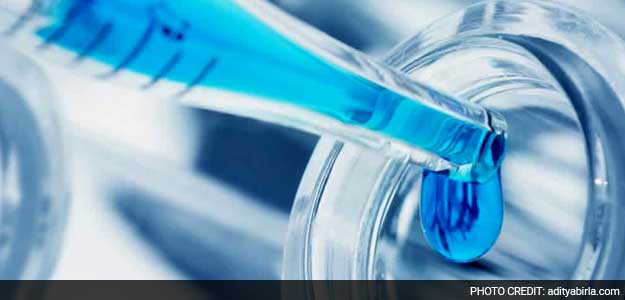 New Delhi
: Grasim Industries on Monday announced merger of Aditya Birla Chemicals (India) Ltd (ABCIL) with itself after receiving necessary approvals, consolidating its leadership as the largest chlor-alkali manufacturer in India.
The merger will be effective from the appointed date of April 1, 2015, the company said in a statement.
"Grasim will issue 14.62 lakh equity shares to the eligible shareholders of ABCIL in the ratio of one equity share of Rs 10 each of Grasim for every 16 shares of Rs 10 each of ABCIL," it said.
The share capital will increase from Rs 91.88 crore to Rs 93.34 crore, the company added.
Post-merger, Grasim, the leader in chlor-alkali manufacturing in India, will see its installed capacity increase to 8,04,000 TPA from 4,53,000 TPA, it added.
"This merger has resulted in the geographical diversification of the chlor-alkali business of the company. It also enables the business to capitalise growth opportunities backed by Grasim's inherent strengths," it said.