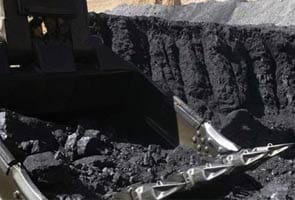 New Delhi:
Taking the auction process forward, the government has put 40 more coal mines on offer for auction and allotment, of which 26 blocks would go to the power sector.
As per the list, of the 40 mines, 23 mines that are close to production, have been earmarked for auction, while 17 others including Tara East, Parsa East and Kanta Basan would be allotted directly.
The mines to be auctioned to power sector include DurgapurII/Taraimar and Durgapur II/Sariya, Utkal B1 and B2, Mandakini, Utkal C, Jitpur, Ganeshpur and Tara.
Apart from this, 14 mines would be alloted to companies in iron and steel, cement besides captive power plants, which included Gare Palma IV/8, Marki-Mangli-IV, Dumri and Lohari blocks.
As per a government document, conduct of electronic auction for the mines in the schedule III category (ready to produce) will take place between February 25 to March 5.
An initial list of 23 mines has already been announced.
The government on December 25 kick-started the auction process for 204 coal mines that were cancelled by the Supreme Court.
The Union Cabinet had earlier approved re-promulgation of the coal ordinance and necessary guidelines for mine allocations.
The government on December 25 last year kick-started the auction process for cancelled coal mines with the launch of a portal for electronic bidding.
E-auction of 23 coal mines announced for qualified bidders earlier will be held from February 14-22.
The entire mine allocation process for Schedule II (in production) coal mines will be completed by March 23 with the signing of Coal Mine Development and Production Agreement, the government had said earlier.