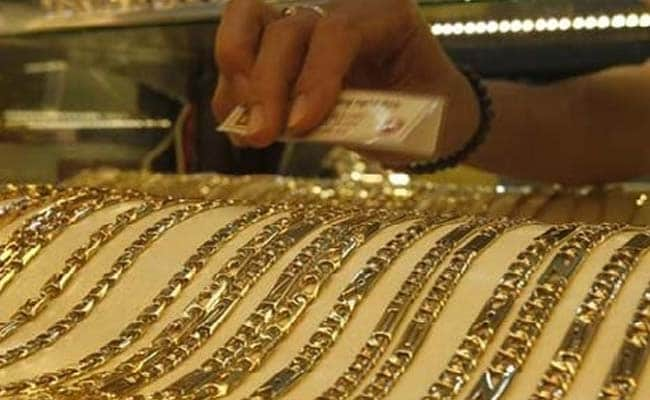 Singapore/Mumbai
: A government proposal to attract thousands of tonnes of gold owned by households into a bank deposit scheme will likely fail in its current form as it does not address some key concerns for banks and consumers.
Support from banks would be crucial for the success of the monetization plan. Deposit schemes, similar to the one proposed on Tuesday by the Narendra Modi government, have previously failed as the incentives offered were not profitable for banks.
The idea is to attract gold lying idle among Indian homes into the banking system. This amounts to an estimated 20,000 tonnes of gold - or almost seven times global annual output.
Banks would be allowed to treat the deposits as part of their reserves - boosting their balance sheets. In turn, the metal would be refined and sold to meet demand in the world's top consumer, reducing the country's need for imports. Gold is the second-biggest expense after oil on India's import bill.
But bank officials expressed caution about the proposed gold monetization scheme, saying it would not cover the costs of the deposit plan and that the government would have to give subsidies to encourage their participation.
"Initial subvention from government may be required to make the scheme attractive (for banks)," said Shekhar Bhandari, executive vice-president of Kotak Mahindra Bank, adding that this could possibly be included in the final guidelines.
Sudheesh Nambiath, an analyst at precious metals consultancy GFMS, owned by Thomson Reuters, agreed.
"Banks would need interest rate subvention," he said.
Banks, including the State Bank of India - the country's biggest lender by assets, declined to comment on the interest rates they would offer on gold deposits.
"We'll have to find out what is the cost of the scheme in terms of risks involved," said B Sriram, a managing director at the State Bank of India.
Consumers hard to convince
The other key element needed for success is to draw in consumers who hold gold. Indians' penchant for bullion spans centuries but it is hard to convince households to part with their gold because the metal is seen as providing financial security.
"Banks need to propose at least 3 to 4 percent interest rate to attract gold depositors," said Bachhraj Bamalwa, director at the All India Gems and Jewellery Trade Federation. "Otherwise they will not come forward to go through the cumbersome process of testing, melting their jewellery and opening bank accounts."
Current gold deposit plans offer up to 1 per cent interest.
While the proposed scheme does not spell out the rate to be offered to depositors, it is unlikely banks will be able to pay much as they would struggle to deal with costs of refining, assaying, distribution and other potential risks.
An issue for depositors is that they might be asked to show proof of ownership of the gold, which will be difficult for many Indians because the precious metal is often passed on from generation to generation.
"If banks ask for proof for source of income, many people will chicken out," an industry official said.
© Thomson Reuters 2015