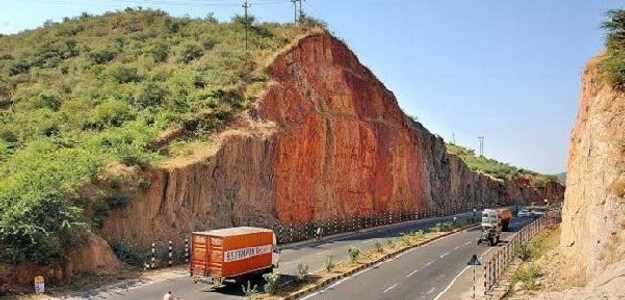 New Delhi
: Running out of patience for their "lack of commitment and lackadaisical approach", the government has warned non-serious developers and bankers of terminating highway projects worth Rs 20,000 crore.
"The concessionaires and bankers are not realising that we are reaching a stage of impatience, and people who are users of these roads are not going to be waiting anymore," Road Transport and Highways Secretary Vijay Chhibber told PTI in an interview.
"If developers and bankers fail to mend their ways and initiate correctives to roll out projects by January-end, the government will start terminating contracts in PPP mode and repackage them."
Out of the total 77 stalled projects, issues have been sorted out for all barring 19, which are still stuck.
"I had a meeting with bankers and concessionaires. I am getting a sense they had not looked at the full package... We are no longer working on any further correction," Mr Chhibber warned.
"Enough is enough," the senior official said, mincing no words, adding that a 30-day deadline has been set for developers and bankers of 19 projects to "perform or get terminated".
The secretary's remarks assume significance as the highway sector has been saddled with stuck projects worth about Rs 3.8 lakh crore.
The government, it seems, doesn't want to leave any stone unturned in initiating policy measures and extending support wherever required.
At one point, Mr Chhibber had even remarked that aggressive lending by banks, which were "happily over-financing even non-serious highways players without assessing risks, has virtually killed the sector".
The builders in the line of fire include big players like Larsen & Toubro (L&T), HCC, Gammon, Madhucon, Soma and Essel Ifra while the list of lenders includes top names like State Bank of India, Punjab National Bank and Bank of India.
The government has recently "offered a full package", which among other steps extends the concession period of projects where delays are not attributable to developers.
Stating that the government has other policy options at its disposal to deal with the problem, Mr Chhibber said, "If it doesn't work in a set-up for them, we are quite happy to cancel the projects and roll them out in EPC or some other means. Currently, we do not find any stress on our liquidity."
The projects relate to key national highways in Andhra Pradesh, Bihar, Haryana, Rajasthan, Jharkhand, Karnataka, Madhya Pradesh, Maharashtra, Odisha, Tamil Nadu, Uttarakhand and West Bengal.