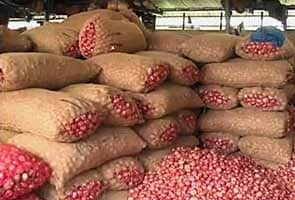 New Delhi:
The government will place a limit on the quantity of onions and potatoes wholesalers can stock with them to curb hoarding, which is blamed for the recent spike in prices, a minister said on Wednesday.

The minister also said that states will soon decide on the cap.

"We think there are enough potatoes and onions in the country and there's no need to panic," Minister for Telecommunications and Information Technology Ravi Shankar Prasad said.

Earlier on Wednesday, India raised the minimum export price for onion by 67 per cent to augment domestic supply and keep prices under control. (Read full story)


India's wholesale price inflation hit a five-month high of 6.01 per cent in May. Food price inflation is near double-digits, with a late monsoon pushing up the cost of vegetables and dairy products.
Copyright @ Thomson Reuters 2014