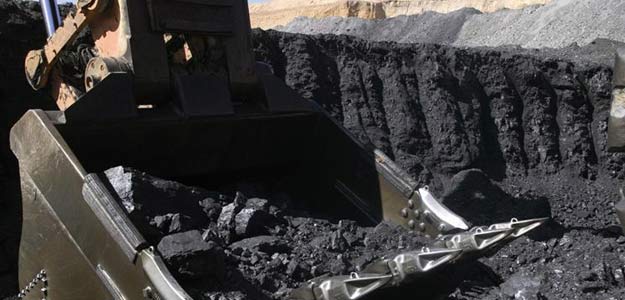 New Delhi:
The government has fixed a production target of about 68 million tonnes for captive coal mines allocated to various companies, including SAIL, JSPL and Sasan Power, for this fiscal as imports of the dry fuel are rising due to widening demand-supply gap.
"The target of 67.87 MT of coal production from captive coal blocks has been set for the year 2014-15 ...The allocatees of captive coal blocks were expected to achieve the target so set," as per a Coal Ministry document.
The directive comes in the wake of a high-level meeting held under the chairmanship of Additional Secretary, Coal, to review the progress of production of the fuel from captive mines in the current fiscal. Representatives from SAIL, JSPL, Sasan Power and Jaiprakash Associates, among others were present in the meeting.
However, the firms that have been allotted captive coal mines to meet energy requirement of end-use plants like steel, coal and cement have projected a production of around 53 million tonnes (MT) in the current fiscal.
Based on the review of the status of producing coal blocks which have not yet attained PRC (peak rated capacity) and the coal blocks which were likely to commence production in 2014-15, the projected output is likely to be 52.925 MT, as per an official document.
As per the document, some of the 21 coal blocks, which have come under production but not achieved PRC, are Tasra coal block allocated to SAIL, Moher and Moher Amlori Extension mine alloted to Sasan Power and Barjore North coal block of Damodar Valley Corp (DVC).
Six coal blocks which are likely to start production (where mining lease has been executed) in this fiscal are NTPC's Pakri Barwadih mine, DVC's Khagra Joydev mine and Jaiprakash Associates' Mandla North mine, among others.
Of the total 328 coal blocks identified for allocation for captive purposes, the government has so far allotted 218 and deallocated 80 coal blocks.
The developments come at a time when the government is concerned over increasing bills on dry-fuel imports and have stressed fast-tracking entry of the private sector in commercial coal mining and restructure state-run Coal India to augment production and reduce imports of the dry fuel that cost Rs 95,175 crore in FY'2014.
The demand-supply gap of coal, which increased by 17.9 per cent to 171 million tonnes (MT) in the last fiscal, is likely to touch 200 MT by 2016-17.