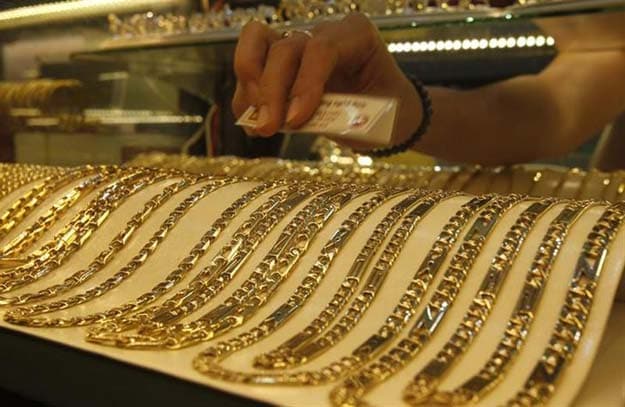 Mumbai:
The government has asked jewellers to provide information on purchases of gold bars or jewellery worth more than Rs 5,00,000 by the end of this month, a move seen keeping a check on big transactions amid rising smuggling.

India has been trying to curtail shipments of gold, the second-biggest import bill after crude oil, as it seeks to curb a gaping trade deficit. The country last year raised import duty to 10 percent and tied gold imports to jewellery exports.

As a result, jewellers have been forced to depend on recycled or smuggled gold to meet demand.


The Income Tax Department has sought information such as the number and value of transactions, mode of payment and transaction code in a three-page letter sent to jewellers and seen by Reuters.
"The said information may please be forwarded to the undersigned on or before January 31, failing which levy of penalty will be attracted," the letter said.
Tax officials could not immediately be reached for comment.
"This is the first time they've sent such a letter," said Rammohan Kamath, secretary of the Calicut Bullion Dealers Association in southern Kerala state.
"The government is concerned about where the imported gold is going and from where the funding is received."
Supply shortage in India has triggered a record rally in premiums over London prices, making smuggling more lucrative.
Between April and September, customs officials seized nearly double the amount of illegal gold caught in the whole of 2012. The World Gold Council estimated that 150 to 200 tonnes may have been smuggled into the country last year, on top of official demand of 900 tonnes.
India's official gold imports have dropped by more than 50 percent in recent months from previous averages of about 60 tonnes per month.
Imports fell to 21 tonnes in November from a record of 162 tonnes in May, and the total for 2014 is expected to drop to around 500 to 550 tonnes, according to the All India Gems & Jewellery Trade Federation..
Copyright: Thomson Reuters 2014