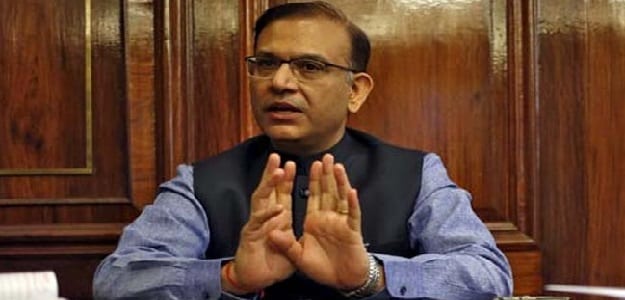 New Delhi
: The National Investment and Infrastructure Fund (NIIF), India's maiden sovereign wealth fund, will in "imminent" future get its chief executive, an appointment that was holding up the roll-out of investment proposals.
Minister of State for Finance Jayant Sinha said the government received over 80 applications and the names of candidates shortlisted after interview have been sent to the Appointments Committee of the Cabinet (ACC) for approval.
"We are very close to announcing the candidate who will come as CEO of National Investment and Infrastructure Fund (NIIF)," he told PTI in an interview.
It takes 8-9 months for world class search of candidates and "that's what we are seeing here as well," he said.
When asked whether the announcement will happen this month, he said, "It's imminent."
On Wednesday, a panel headed by Finance Minister Arun Jaitley reviewed the progress of NIIF and also discussed selection of its CEO.
In December, the government had set up the Rs 40,000-crore National Investment and Infrastructure Fund, an investment vehicle for funding commercially viable greenfield, brownfield and stalled projects.
While the Centre will invest Rs 20,000 crore in NIIF, the remaining is to come from private domestic and foreign investors who can invest in the umbrella fund or smaller sector or project-specific funds within it.
NIIF will have various sector- or investor-specific close-ended funds which would issue various classes of units.
The government, along with other investor(s), will subscribe to the units of various funds.
The Finance Ministry in October had constituted a search-cum-selection committee under Economic Affairs Secretary Shaktikanta Das for selecting a CEO for the Investment Management Company under the NIIF.