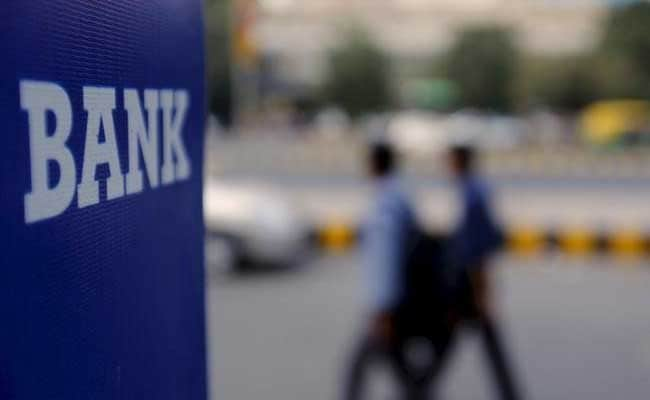 The government's plan to inject an unprecedented Rs 2.11 lakh crore ($32 billion) into state-controlled banks will bolster their risk buffers and support the financial system, two major credit-rating companies said.
"The proposed infusion is a sizable jump over what had been pledged before as India is seeking to plug a large part of the core equity gap at the state-run banks," said Jobin Jacob, a Mumbai-based associate director at Fitch Ratings Ltd. This addresses "weak core capitalization, one of the key drivers for our negative outlook on the South Asian nation's banking sector."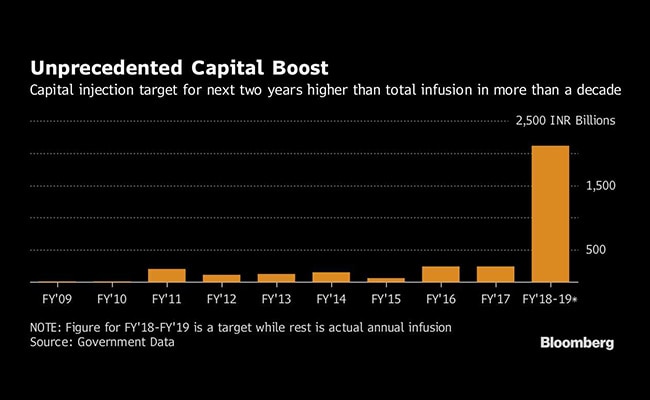 The move is part of Prime Minister Narendra Modi's goal to help banks meet tighter capital-reserve requirements and boost credit as slower economic growth and falling demand erode borrowers' ability to repay loans. Soured debt is now the highest since 2000, hampering credit expansion that's needed to spur Asia's third-largest economy.
Moody's Investors Service analyst Srikanth Vadlamani said the move is a "significant credit positive" for India's state-run banks. The amount of capital pledged is enough to address the lenders' solvency challenges and recapitalize them adequately, Vadlamani, who is vice president of the financial institutions group at the unit of Moody's Corp., said by phone.
The government will sell Rs 1.35 lakh crore of recapitalization bonds, while banks will raise another Rs 76,000 crore through "budgetary support" and from the markets, according to the plan announced Tuesday.
"These funds will help in efficiently managing risk and credit capital-related requirements of the banks," State Bank of India Chairman Rajnish Kumar said in an emailed statement.
Eroded Buffers
India's banks have been plagued by the highest stressed-asset ratio in 17 years, which has eroded capital buffers and curtailed their ability to lend. The government is providing most of the equity capital because investors are reluctant to buy shares of lenders given their concerns over profitability and asset quality.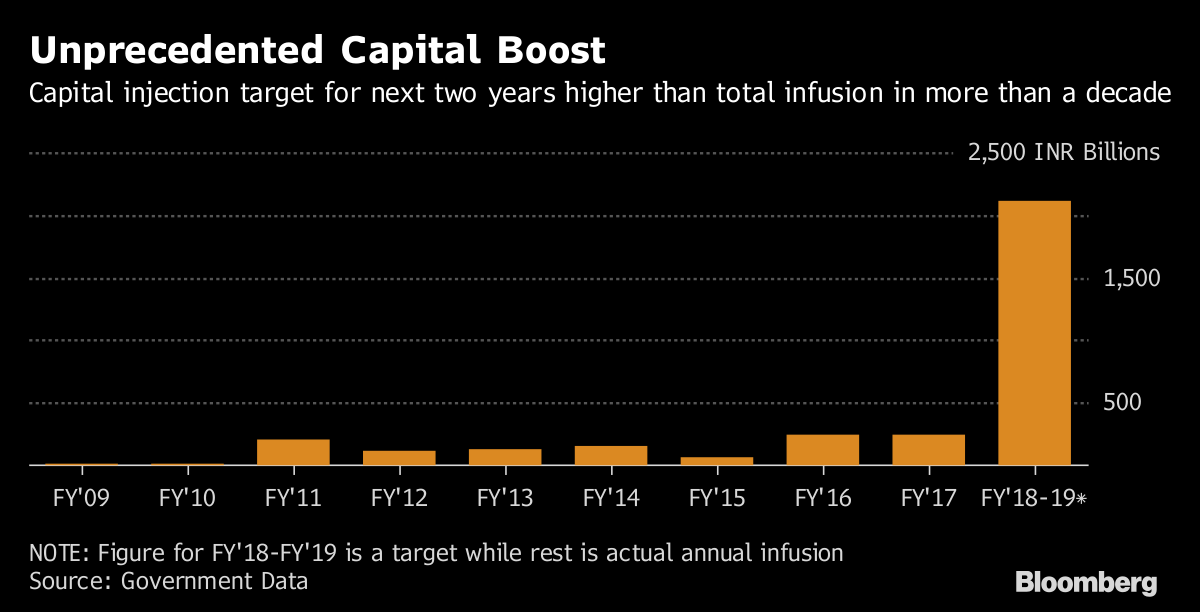 India's soured-debt ratio is the worst among the world's largest economies, data compiled by the International Monetary Fund show. State-run banks account for almost 90 percent of all non-performing loans in the South Asian nation, according to Credit Suisse Group AG data.
Privately owned banks aren't immune. Shares of Axis Bank Ltd. tumbled last week after the private-sector lender said it expects credit costs to surge because of an increase in soured debt.
As of Tuesday, Fitch had a negative outlook on Indian banks based on its assessment of the sector's weak core capitalization. Moody's highlighted significant capital shortfalls at several banks, while assigning a stable outlook to the banking system.
The state banks' scope to sell shares has also been curtailed by a rule requiring the government to own at least 51 percent of the lenders. The requirement has left some of the banks, which account for about 70 percent of India's outstanding loans, historically less capitalized than their privately owned peers, obliging the government to support them.
"This infusion also helps in maintaining overall systemic stability," Vadlamani said.
(Except for the headline, this story has not been edited by NDTV staff and is published from a syndicated feed.)