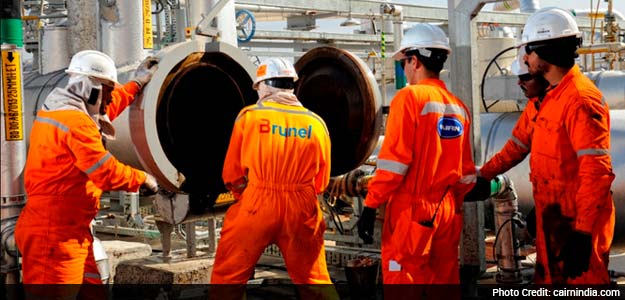 New Delhi
: The government has rejected Cairn Energy UK's plea for arbitration over an Rs 10,247-crore tax dispute saying taxation is not covered under the UK-India Investment Promotion and Protection Treaty.
The Edinburgh-based firm has, however, challenged saying it had invoked the bilateral investment protection treaty clause as it has not been allowed to carry out its natural course of business.
Using the treaty, Cairn had last month named former Bulgarian minister and lawyer Stanimir A Alexandrov as its arbitrator and asked the government appoint its own judge on a three-member arbitration panel to go into the Rs 10,247-crore tax demand raised against it using retrospective taxation.
The Finance Ministry has replied to the notice saying it has been the consistent stand of Government of India that taxation is not covered under bilateral investment treaties, sources privy to the development said.
Cairn has retorted back saying it has not raised taxation under the treaty but it contending that by the government's action it has not been able to conduct is business in India.
After raising the tax demand over alleged capital gains it made on transfer of its India assets to a new company - Cairn India - in 2006, the Income-Tax Department barred it from selling its remaining 9.8 per cent stake in Cairn India.
The move, the UK firm says, is hampering it from conducting its business, which includes sale of its remainder stake, sources said.
Also, the value of the stake has halved since the freeze and the firm is seeking compensation for the diminution in value of the attached shares, they said.
Once the government names its arbitrator, a neutral international judge will be appointed as presiding arbitrator.
The internal reorganisation was fully disclosed to relevant agencies and ministries including Income Tax Department in 2006-07, the company says, adding that it would not have undertaken the internal reorganisation if it had received any indication that its purely internal transaction would be subject to capital gains tax.
Prior to the previous UPA government bringing a new law in 2012 to tax share transfer retrospectively, foreign firms - filing returns in their respective jurisdictions - were not required to file tax returns in India. Cairn Energy, being based outside India, too did not file returns.
The Income Tax Department says Cairn Energy allegedly made a capital gain of Rs 24,503.50 crore in 2006 while transferring all its India assets to a new company, Cairn India, and getting it listed on the stock exchanges.
Cairn Energy, which had in 2011 sold a majority stake in its Indian unit to mining group Vedanta for $8.67 billion, still holds a 9.8 per cent stake in Cairn India. In January last year, the I-T department barred it from selling this stake.