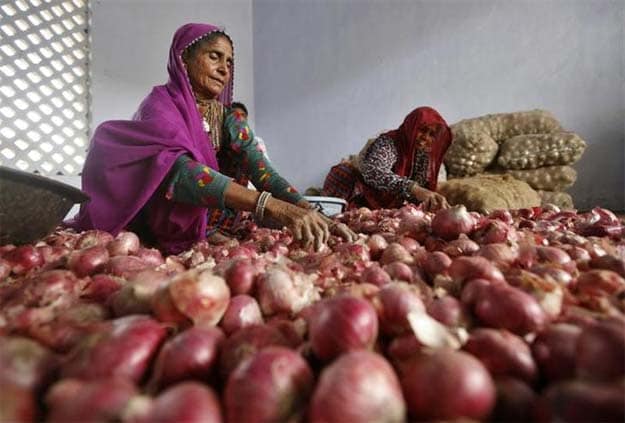 New Delhi:
Government has raised the minimum export price for onion by 67 per cent to augment domestic supply and curb price rise, a statement said on Wednesday.
Exports will now be possible only at or above $500 per tonne. The government on June 17 set the minimum price at $300 per tonne.
Finance Minister Arun Jaitley said on Wednesday that high inflation was one of the major challenges for the government ahead of the budget next week.
Indians consume about 15 million tonnes of onions a year, using them as the base for curries and traditional dishes such as biryani and bhaji. In the past, higher onion prices have contributed to the fall of state governments.
India exports about 1.5 million tonnes of onions a year. Fears of domestic shortages have been fueled by a scorching summer, a lack of chilled storage and a threat of strike action by distribution workers.
Copyright: Thomson Reuters 2014