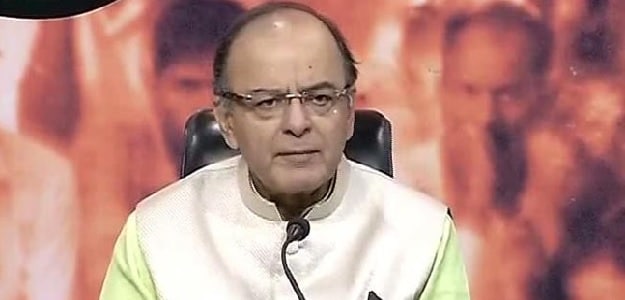 Beijing: India continues to maintain a high growth rate even in times of difficult global conditions and is sticking with its agenda of reforms push and infrastructure creation, Finance Minister Arun Jaitley has said.

Addressing the annual general meeting of the Board of Governors of the Asian Infrastructure Investment Bank (AIIB) on Saturday, Mr Jaitley said the bank has come up "amid huge expectations" and India is preparing basket of projects worth $2-3 billion for AIIB funding.

"The new Bank has come up amid huge expectations in a difficult time for the global economy. The overall recovery of the global economy remains very modest and global growth rate projections have been revised downwards even though the Asia-Pacific region remains the growth engine for the world," Mr Jaitley said, according to a Finance Ministry statement issued on Sunday.

"Notwithstanding the global headwinds, however, India continues to maintain a high growth rate at 7.6 per cent in 2015-16 compared to 7.2 per cent in the previous year."

He said India has undertaken reforms in foreign direct investment (FDI) and initiated large investments in rural infrastructure, national highways, inland waterways, shipping, power sector and smart cities.

"India has a huge unmet demand for investment in infrastructure and is preparing a basket of projects worth $2-3 billion for AIIB funding in the areas of urban development (including smart cities), energy, urban transport, railways, inland waterways and water supply," he said.

Mr Jaitley also offered India's support in establishment of a regional office of AIIB in New Delhi to effectively cater to this potentially large portfolio and speed up the process of project development, monitoring and implementation.

He met his Chinese counterpart Lou Jiwei on Saturday and discussed bilateral economic cooperation, upcoming G20 Summit in Hangzhou and the BRICS Summit in India.


"Both sides shared views on the global macroeconomic situation and agreed on the need to further co-ordinate in order to enhance economic growth," the statement said.
He also held a bilateral meeting with AIIB President Jin Liqun.
Mr Jaitley, who is on a five-day visit to China, met executives of Alibaba ANT enterprises too.
AIIB was officially established last year with an authorised capital of $100 billion, in which India and 56 other countries joined as founding members. China is the largest shareholder with 26.06 per cent voting share.
India is the second-largest shareholder with 7.5 per cent, followed by Russia with 5.93 per cent and Germany with 4.5 per cent.
"AIIB presents the much-needed additional financing window dedicated to infrastructure projects and meeting the financing gap that may be beyond the capacity of the individual countries and the existing MDBs (multilateral development banks)," Mr Jaitley said.