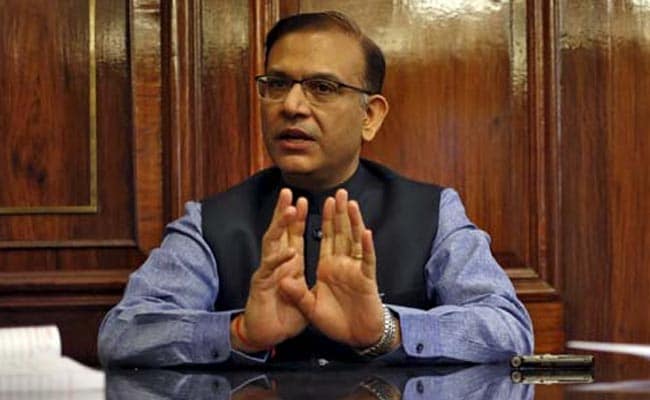 Mumbai
: The government is planning to lower its stake in IDBI Bank as it wants the troubled lender to transform the way Axis Bank has done, Minister of State for Finance Jayant Sinha said on Tuesday.
"We'll consider transforming IDBI Bank in a manner similar to the way Axis Bank was done," Mr Sinha told reporters on the sidelines of an event here.
He was replying to a specific question on the likely shortfall in divestment target and the options available before the government.
"We still have quite a number of opportunities even on divestment side," he said but admitted that they may have to halve the target from over Rs 64,000 crore.
Speculation is rife that the government will get its stake in the infrastructure lender-turned-commercial bank IDBI Bank down to below 49 per cent, which may mean ceding an absolute control in the bank.
It can be noted that despite over a dozen years of existence as a commercial bank, IDBI Bank is crippled by legacy issue of project financing, which has mounts of bad assets.
Axis Bank was created after the state-run fund manager UTI went bust in the early 1990s and the AMC was hived off into three separate entities.
Today government is the single largest shareholder with an around 13 per cent stake and the rest is owned by state-run banks and other financial institutions and state-run insurers.
"The FM has already said that for IDBI, we are evaluating whether it is possible to effect a transformation like we have done for Axis Bank," Mr Sinha said.