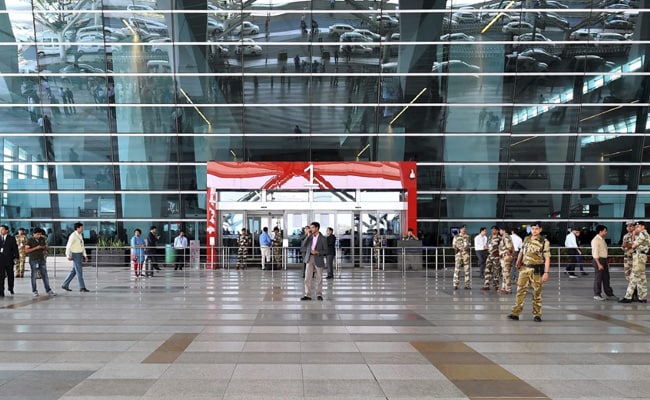 Highlights
Over 45 unserved and under-served airports would be connected.
50 per cent of the seats would have a cap of Rs. 2,500 per seat/hour.
The first flight under the scheme is going to take off in April.
New Delhi:
The Government gave the go ahead for improving regional air connectivity on Wednesday by awarding contracts to five companies to operate flight services on 128 routes that will connect 70 airports under the the scheme -- UDAN (Ude Desh ka Aam Naagrik) that seeks to make flying more affordable.
Announcing the names of winning bidders and the routes, Civil Aviation Secretary R N Choube said on each flight, 50 per cent of the seats would have a cap of Rs 2,500 per seat/hour.
The operators are SpiceJet, Air Odisha, Air India subsidiary Airline Allied Services, Air Deccan, and Turbo Megha. The seating capacity of airlines under the scheme will range from 19 to 78.
Minister of State for Civil Aviation Jayant Sinha said the scheme also provides for various benefits for the airline operators including no airport charges and three-year exclusivity on the routes.
The government has tried to keep costs as low as possible by keeping ATS (Air Traffic Services) charges low, and taking the VGF (Viability Gap Funding) down to modest level, he added.
"The UDAN scheme will stimulate regional aviation market, which will serve the underserved and unserved airports" Sinha said.
Some of the routes connect major cities with small towns such as Delhi-Bhatinda, Delhi-Shimla, Agra-Jaipur, Mumbai- Nanded, Kolkata-Rourkela, Ahmedabad-Mundra, Chennai-Mysore. There are routes that connect small towns with each other such as Pantnagar-Dehradun, Salem-Puducherry, Shilong-Slicher.
"In the first round, about 70-72 airports will see scheduled flights. It will ensure more people fly," said Ashok Gajapati Raju, Civil Aviation Minister, at an event held to issue Letter of Awards to five airline companies to operate flights under the first phase of the Regional Connectivity Scheme (RSC).
While first flight under the scheme is going to take off in April, all scheduled flights in the first phase will be operational by September.