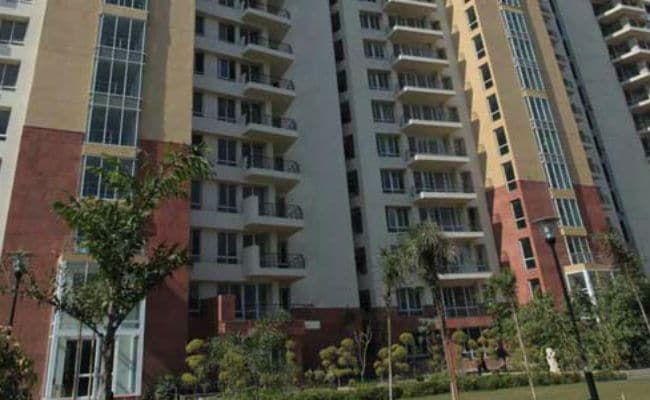 Highlights
Bankruptcy court orders new management of Unitech under Government
Unitech directors restrained from acting as board members
Government can appoint 10 nominee directors
The bankruptcy court allowed the Union government to appoint new management for real-estate giant Unitech in in a rare move, as the corporate affairs ministry sought to take control of the embattled company.
The National Company Law Tribunal (NCLT) agreed on Friday to the government's plea and issued notices to Unitech's existing directors, who are now restrained from acting as board members. The two-member bench said the government can appoint 10 nominee directors, whose names it will examine on December 20.
The petition hinges on allegations of fund diversion adversely affecting public interest and marks the second time that the ministry has taken control of a company, people with knowledge of the matter said, asking not to be identified as they are not authorized to speak publicly.
Thousands of buyers across India have been left in the lurch by indebted developers such as Unitech and Jaypee Infratech Ltd. after a slump in sales forced them to slow or halt construction of projects.
Unitech's managing director Sanjay Chandra, part of the founding family, was arrested in April this year following a complaint by people who weren't given possession of their flats. The Supreme Court denied Chandra bail until the company deposited funds with it to protect the interests of such buyers, according to court documents.
There are currently about 19,000 home buyers awaiting possession of flats or houses, while the company has defaulted on payment of Rs 600 crore ($93 million) to more than 15,000 small depositors, according to the petition. The company has also defaulted on Rs 880 crore of loans and debentures, including interest due, it said.
"We want to avoid insolvency of this company, otherwise the 19,000 home buyers will be left high and dry," said Additional Solicitor General Sanjay Jain.
Unitech's lawyers were not present during court proceedings on Friday morning even as the government's law officer told the court that an advance copy of the petition was sent to the company, but it refused to accept it. Later, the bench heard Unitech's lawyers plea but denied any relief. However, it said the order will be subject to any ruling by the country's top court.
"Real estate developers have to be careful in order to deliver the commitments they have made to people to deliver homes and office," Sanjay Asher, senior partner at law firm Crawford Bayley & Co. told Bloomberg Quint. "Once the new management comes, a new set of promoters would come, which would be in benefit of the public shareholders."
The company didn't respond to an email seeking comment sent to Puneet Bansal, who is listed on Unitech's website as a media contact. Calls to a company helpline listed on its website didn't connect.
Unitech's shares rose by its daily limit surging about 20 percent at Rs 7.3 on Friday in Mumbai.
The government stepped in to take the reins of Satyam Computer Services Ltd. and an affiliated firm in 2009, citing mismanagement, to protect the interests of investors and the public. Founder Ramalinga Raju admitted to inflating the software maker's assets by about $1 billion. Under the Companies Act, the Union government can move the tribunal if it thinks that the affairs of a company are being conducted in a manner prejudicial to the public interest.