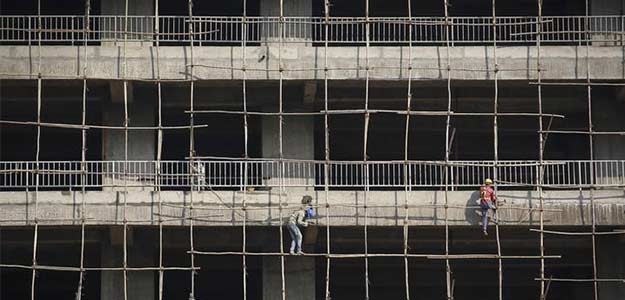 Mumbai: India Ratings on Monday retained its 7.7 per cent growth forecast for this year but called for continuous government interventions to fill the deficits in physical and social infrastructure spaces for long-term higher growth.

Policy interventions and public spending are critical to address infrastructural issues as corporate balance sheets are stretched and banks are saddled with record bad loans, the rating agency's chief economist Devendra Kumar Pant said in a note on Monday.

If the current policy initiatives are sustained, the economy can gradually return to a higher growth trajectory over the next two-three years, he said.

However, Mr Pant warned that a full-blown investment recovery is still some 12-18 months away primarily because of the low capacity utilisation in the manufacturing sector.

Increasing demand due to a decline in inflation and monetary easing will increase consumption demand and capacity utilisation, which will then translate into investment demand, but that will take time, he added.

Noting that the global economic environment is not encouraging, he said as per the IMF forecast, developed economies are expected to grow faster this year while emerging economies are expected to slow.

He also said the projected higher growth for the advanced economies is promising for the domestic economy as it can help boost our exports.


Stating that the crisis in Chinese economy is of more concern for all than the Greek problem, he said a slowdown in China will have larger implications for both global as well as domestic economies.
"However, a slowing China is also a blessing as that will keep commodity prices lower, which will be good for us considering our large current account deficit," he noted.
On the impact of a possible weak rainfall on the economy, he said in GDP terms it will have a very minimal impact of 0.23 per cent as the proportion of non-agriculture output in rural net value added has increased to 70 per cent in FY13, which will help prevent a sharp demand slowdown in the event of sub-par monsoons.
With growth-inflation dynamics improving and inflation likely to remain within Reserve Bank's comfort zone, there is some room for the central bank to further ease the monetary policy, provided the government initiates a proactive food management to control inflation arising out of a weak monsoons.
"In such a situation, we believe RBI will go in for another 25 bps cut in policy rates this fiscal," Mr Pant said.