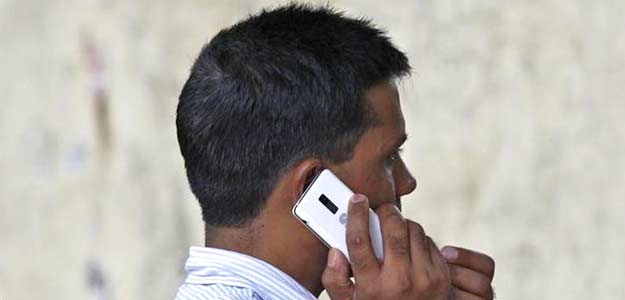 New Delhi:
The government has imposed fines of Rs 323.56 crore on telecom operators in nine months of the current fiscal for violating rules pertaining to verification of subscribers.
It has however recovered only Rs 62.15 crore from them.
"Total financial penalty imposed on different telecom service providers (TSPs) for violation of customer acquisition form (CAF) verification norms during current financial year 2015-16 (from April 1, 2015 till December 31, 2015) is Rs 323.56 crore," Telecom Minister Ravi Shankar Prasad said in a written reply to Lok Sabha today.
He said a penalty of Rs 73.76 crore was imposed on BSNL, Rs 50.25 crore on Vodafone, Rs 43.73 crore on Tata, Rs 41.76 crore on Idea, Rs 40.20 crore on Reliance, Rs 38.70 crore on Airtel and Rs 1.44 crore on Uninor among others.
The government has recovered Rs 62.15 crore from the operators for the reported period, he added.
"Telecom Enforcement Resources and Monitoring (TERM) Cells carry out sample verification of CAF and related documents of the acquired customers, by all TSPs, which brings out non-compliant cases where DoT guidelines pertaining to verification of subscribers were violated by TSPs," Prasad said.
The minister further said for non-compliant cases, TERM Cells impose applicable financial penalties on erring TSPs as per the guidelines issued from time to time.
Regarding a query on quality of service provided by operators, Prasad said sectoral regulator Trai has been monitoring the performance of service providers.
"Wherever the quality of service benchmarks are not met, Trai has also been imposing financial disincentives on service providers for failure to comply with the benchmarks, in accordance with the provisions of the regulations," he said.
He added to create further deterrent against consecutive non-compliance with the benchmarks, Trai had recently notified
'The Standards of Quality of Service of Basic Telephone Service (Wireline) and Cellular Mobile Telephone Service (Fourth Amendment) Regulations, 2015' on October 15, 2015, providing for increased financial disincentive in such cases.
"The penalties amounting to Rs 10.70 crore has been imposed so far on defaulting service providers for not meeting the QoS benchmarks," he added.
(This story has not been edited by NDTV staff and is auto-generated from a syndicated feed.)