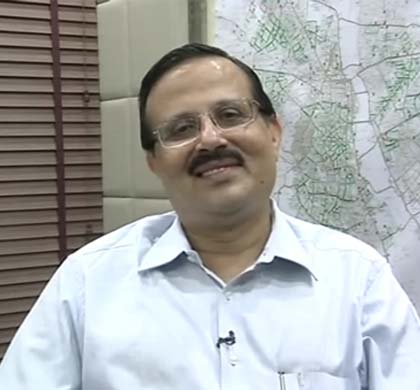 Highlights
In an interview to NDTV Profit, he said that that IGL is yet to work on the liabilities of the order. "There won't be immediate cuts in CNG, PNG prices," he clarified.
Bangalore:
India has imposed anti-dumping duty on cheap imports of phosphoric acid from Israel and Taiwan for a period of five years.
The duty will be levied on all grades and concentrations of the acid, except for use in agriculture and fertiliser, the Department of Revenue has said.

Phosphoric acid is a chemical used in industrial applications as well as in medicines. It is also used in beverages, seed processing, sugar juice clarification, sugar refining and food phosphate manufacturing.

"The anti-dumping duty imposed shall be levied for a period of five years (unless revoked, superseded or amended earlier) from the date of imposition of the provisional anti-dumping duty - January 13, 2012 - and shall be payable in Indian currency," the Department said.

Earlier, the Revenue Department had imposed a provisional anti-dumping duty for six months.

Based on the final findings of the designated authority in the Commerce Ministry (Directorate General of Anti-Dumping and Allied Duties), the revenue department has imposed a definitive anti-dumping duty.

For imports from Israel, the anti-dumping duty has been pegged in the range of $174.06-194.51 per million tonne of
the chemical. While in the case of Taiwan, the duty would be at $116.45 per million tonne.

The investigation began after Gujarat Alkalies & Chemicals Ltd, Baroda, filed a petition seeking anti-dumping duty on phosphoric acid imports from Israel and Taiwan.

"The material injury to the domestic industry had been caused by the dumped imports of the goods from Israel and Taiwan," it added.

Countries initiate anti-dumping probes to check if their domestic industries have been hurt because of a surge in cheap, or below-normal-cost, imports.

Unlike safeguard duties, which are levied in a uniform manner, anti-dumping duty varies from product-to-product and country-to-country.