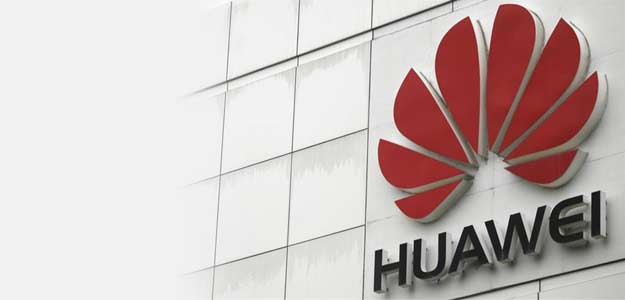 New Delhi: The Home Ministry has cleared a proposal of Chinese telecom giant Huawei to set up a manufacturing unit in Tamil Nadu with riders like appointment of Indians to key posts of chief of technical operations and chief security officer.

The move came almost two months after Prime Minister Narendra Modi's visit to China where he affirmed his commitment to creating a business environment suitable for both the countries.

The Home Ministry's security clearance to Huawei Telecommunications for setting up a unit for electronics and telecom hardware came with certain conditions, including making it incumbent upon the Chinese multinational networking and telecommunications equipment and services firm to appoint Indians in key posts like chief of technical operations and chief security officer.

Besides, Home Ministry's clearance will be further required if Huawei appoints foreign nationals as chairman, managing director, chief executive officer and chief financial officer.

Huawei wants to set up a unit for electronics and telecom hardware and support services, including trading and logistics activities, at the Special Economic Zone, Sriperumbudur in Tamil Nadu at a cost of Rs 25 crore. It had submitted a proposal in December 2013.

Home Ministry officials said the clearance to Huawei will pave the way for further Chinese investment in the country as it would send a positive signal to possible investors.

Huawei currently has a Research and Development facility in Bangalore for which no security clearance was required.

As per the new national policy drawn up by the Home Ministry to fast-track security clearance, the Department of Telecommunications (DoT) will formulate mandatory security parameters in addition to technical, quality and interface parameters to clearly define security standards for technical equipment relating to networking systems.

The DoT would ensure the setting up of state of the art laboratory and certification facilities for security certification of foreign equipment entering the Indian market through both direct and indirect routes.


There should be a regime of continuous testing and audit of networks, after the deployment of such equipment. All these requirements and systems should be in place in a year, as per the new policy.
All agreements with foreign companies making investments through the Foreign Investment Promotion Board (FIPB) route will have a 'National Security Clause' specifying that any adverse information regarding the same at a later stage would lead to the termination of the contract, official sources said.
The pact with the foreign company can be terminated after proper notice in case the company is found to be indulging in money laundering, having links with foreign intelligence agencies or terror groups.
Government agencies estimate that about 60 per cent of telecom equipment installed in India is of Chinese origin.
Given the dangers such as embedded malware and bugs in Chinese equipment, India will be setting up testing facilities to screen all such telecom apparatus.
A total of 14-15 parameters have been set out in 8-9 sensitive areas like Telecom, ports, civil aviation, uplinking/downlinking of TV channels or FM stations.
The Home Ministry has also spelt out places where foreign investment is not welcome such as locations close to border and vital installations.