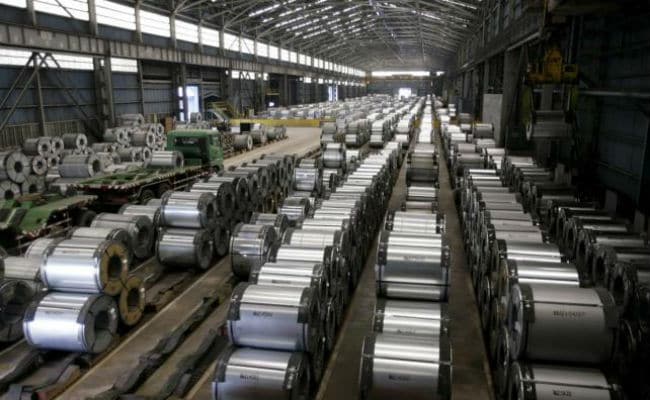 New Delhi:
Government late on Thursday extended a floor price for imports of steel products for a further two months, as the government tries to protect the domestic steel industry from cheap overseas shipments, especially from China.
The floor price, known as the minimum import price, was introduced in February - the first time the government had taken such a step in over 15 years - for a six-month period that was due to expire on Aug. 5.
Its extension, announced by the commerce and industry ministry, is a sign that India is growing increasingly protectionist as it tries to support local players in the world's only major growing steel market.
Top domestic steel makers such as JSW Steel Ltd, Tata Steel Ltd, Jindal Steel & Power Ltd and Kalyani Steels have lobbied the government hard to take more measures to protect their margins from cheap imports from China, Japan and South Korea.
A government body recommended this week the introduction of provisional anti-dumping duty on imports of some hot and cold-rolled steel products.
Government statement: http://bit.ly/2aLOlB0
© Thomson Reuters 2016
(This story has not been edited by NDTV staff and is auto-generated from a syndicated feed.)