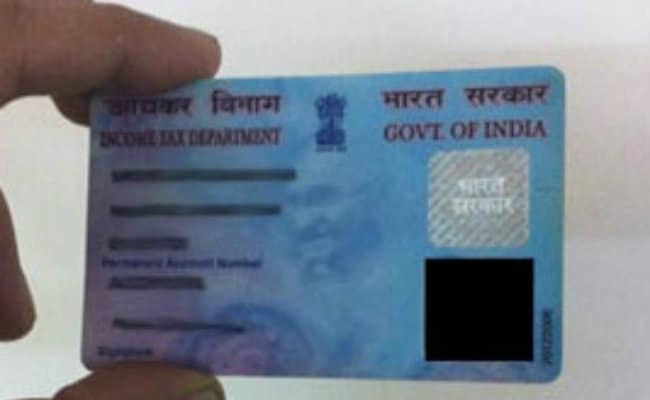 Highlights
On July 1, Government made linking Aadhaar, PAN mandatory
Returns won't be processed till people submit Aadhaar number: Source
Aadhaar, PAN can be linked on the I-T department's e-filing website
In a relief to scores of taxpayers, the government on Thursday extended the deadline for linking income tax permanent account number (PAN) with Aadhaar by four months to December 31, according to news agency Press Trust of India. August 31, Thursday, was supposed to be the last day for linking of Aadhaar and PAN cards. People who do not have Aadhaar can file their Income Tax returns, but their returns will not be processed till they submit their Aadhaar number, PTI reported quoting a source.
The government had notified on July 1 that the linking is mandatory for filing of Income Tax returns (ITR). However, those categorised as non-resident Indians or NRIs as per income tax laws, people who are not citizens of India, those above 80 years of age and residents of Assam, Meghalaya and Jammu and Kashmir had been exempt from the requirement.
Tax filers, however, were allowed to file their annual income returns by August 5 without linking their Aadhaar with PAN. The Income Tax Department had earlier said that it was "sufficient to quote Aadhaar or acknowledgement slip for having applied for Aadhaar in e-filing website" for e-filing of income tax return, it had posted on microblogging site Twitter.
Also, the Supreme Court is hearing petitions challenging the government's decision on Aadhaar and has posted the matter for next hearing in November.
The deadline for Aadhaar linking for availing of social sector schemes was on Wednesday extended till December-end, which is also the deadline for people to link their bank accounts with Aadhaar.
Incidentally, December 31 is also the deadline for people to link their bank accounts with Aadhaar. So now, the deadline for all the three parameters - tax-filing/processing, welfare and banking - has now been set to December 31.
One can check if his/her PAN is linked to Aadhaar by logging into his/her account on the income tax department's e-filing website under the 'Profile Settings' Tab. If you have not yet linked your PAN card to Aadhaar, here are
some ways
to do it.