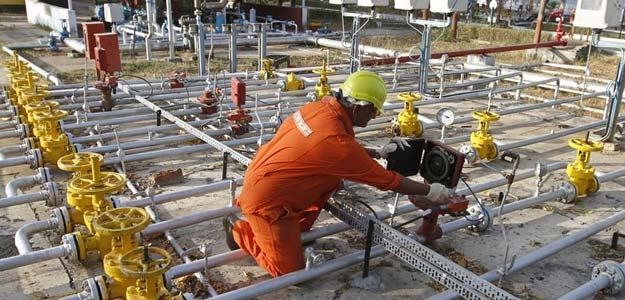 New Delhi: Government could raise Rs 22,574 crore ($3.6 billion) from the sale of stakes in four state-run firms including Oil and Natural Gas Corp (ONGC) and National Aluminium Co Ltd (NALCO), Junior Finance Minister Jayant Sinha said on Friday.
The cabinet has already approved the sale of 5 per cent stakes in ONGC and Bharat Heavy Electricals Ltd, and 10 per cent each in NALCO and NMDC Ltd, Mr Sinha told lawmakers in a written reply in the lower house of parliament.
The expected receipts were based on share prices of these companies on March 16, taking into account a possible discount for retail investors. He did not disclose when the government planned to sell shares in these companies.
The government expects to raise Rs 13,220 crore ($2.1 billion) from stake sale in ONGC, lower than earlier estimate of near $3 billion, and about Rs 5,040 crore ($806 million) from NMDC, India's biggest iron ore producer, Mr Sinha said.
In his first full-year budget last month, Finance Minister Arun Jaitley set an ambitious target of Rs 69,500 crore ($11.1 billion) from share sales in the fiscal year beginning April 1.
During the current fiscal year, the government had to revise down the stake-sale target in state-run and private companies by more than half against an earlier estimate of about $10 billion.
($1 = Rs 62.5200)
© Thomson Reuters 2015