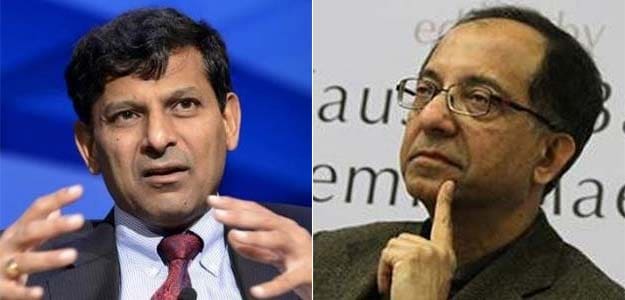 Highlights
Kaushik Basu's stint at the World Bank ends on July 31
Mr Basu served as chief economic adviser to the previous UPA government
The new governor will face close investor scrutiny
The government has scaled back the urgency of its search for a new governor for the Reserve Bank of India, unnamed sources said to news agency Reuters, which reports that a replacement to Raghuram Rajan is now likely to be named only after he chairs his final policy meeting next month.
"Two government sources with direct knowledge of the matter also said Kaushik Basu, who is stepping down as the World Bank's chief economist, had made it onto a shortlist of candidates to take over when Governor Rajan's term expires on September 4," said the Reuters report.
Governor Rajan announced in June that he would not be seeking a second term, stunning investors who had accorded him "rock-star" status as the former International Monetary Fund chief economist who saw the global financial crash coming.
Anxious to reassure investors following his shock exit announcement, Prime Minister Narendra Modi's team initially wanted to identify a replacement in time for Governor Rajan's last bi-monthly policy meeting on August 9.
Reuters says it has been told by a senior government official that Governor Rajan's successor is likely to be named afterwards to a temporary post at the Reserve Bank of India as a stepping stone to formally assuming office - as was the case with Governor Rajan's own appointment in 2013.
"I find it difficult to think that the new governor will be appointed (before the policy meeting) - the governor in place would become a lame duck," said the official, who requested anonymity due to the sensitivity of the matter, according to Reuters. The official said the timing of an announcement is yet to be fixed.
Also still in contention are RBI deputy governor Urjit Patel, former deputy governor Subir Gokarn and State Bank of India Chair Arundhati Bhattacharya, according to the report.
The new governor would face close investor scrutiny of his or her commitment to fighting inflation, which has halved on Governor Rajan's watch, supporting fiscal consolidation and driving a cleanup of bad loans in the banking sector.
Mr Basu, whose stint at the World Bank ends on July 31, was being looked at as a serious contender, the sources said.
Economists, however, note some possible political challenges around such an appointment: Mr Basu, 64, served as chief economic adviser to the previous Congress-led government and studied under the guidance of Amartya Sen, a Nobel prize-winning economist, who opposed PM Modi's successful election bid in 2014.
Rakesh Mohan was another former RBI deputy governor under early consideration, although a source familiar with his plans indicated he was reluctant to take on the post. The 68-year-old Mohan, the oldest in the field, recently moved to the United States to take up a position at Yale University.
The sources who spoke to Reuters downplayed media speculation linking former Columbia University economist Arvind Panagariya, who has a senior position at the government's Policy Commission, to the RBI job.