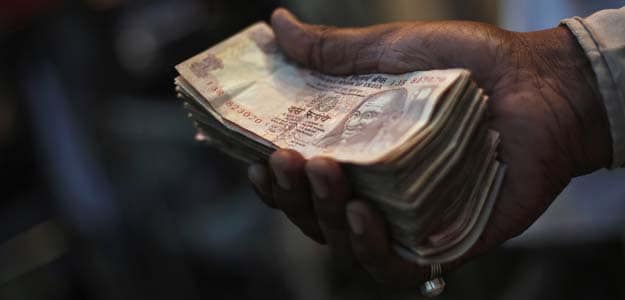 New Delhi
: Government debt securities on Monday attracted bids worth a staggering Rs 9,348 crore ($1.4 billion) from foreign investors as against Rs 6,949 crore on offer in an online auction.
The development comes after government securities evoked lesser subscriptions from foreign investors in the last two auctions.
Prior to that, the bonds were subscribed multiple times, given the huge interest among foreign investors.
The auction was conducted on stock exchange NSE's e-bid platform from 3:30 p.m. to 5:30 p.m. after the close of market hours. At the end of the two-hour auction, 19 bids were declared successful.
Foreign portfolio investors (FPIs) have bid for investment limits in government debt securities worth Rs 9,348 crore ($1.37 billion) as against Rs 6,949 crore on offer ($1.02 billion), exchange data showed.
The debt quota gives overseas investors the right to invest in the debt, up to the limit purchased.
In an auction conducted on June 6, bids worth Rs 4,011 crore came in as against Rs 4,046 crore on offer during an online bidding.
Prior to that, it had attracted bids to the tune of Rs 2,957 crore as against securities worth Rs 3,340 crore put on offer in the auction conducted on May 16.
To boost inflows of foreign funds, the limit for overseas investors in central government bonds was raised to Rs 1.4 lakh crore from April 4, which will be further increased to Rs 1.44 lakh crore from July 5. Earlier, the limit was Rs 1,35,400 crore.