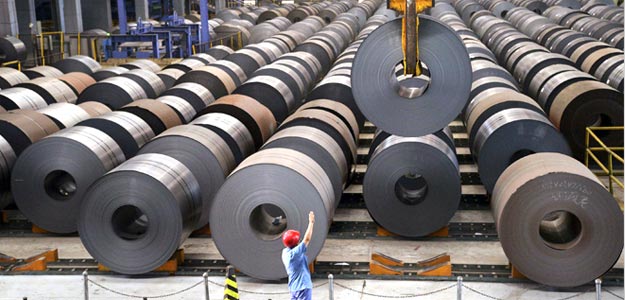 New Delhi
: The government has initiated investigations into the possible dumping of cheap steel products into the country by six nations including China, Japan and South Korea, a source said on Monday.
Russia, Brazil and Indonesia are the other three countries being investigated by New Delhi over the export of cheap hot-rolled flat steel products in coils and sheets, a source at the Directorate General of Anti-Dumping & Allied Duties (DGAD) told Reuters.
Exporters have 40 days to respond to the notice of initiation, the source said. A formal notification will be issued on Tuesday.
Indian steelmakers JSW Steel, Essar Steel and Steel Authority of India had approached the DGAD seeking anti-dumping duties on cheap imports flooding local markets and pressuring margins.
Overseas purchases of steel surged by 20 per cent in the financial year to March 30, according to government data.
Government last month extended safeguard import taxes on some steel products until March 2018, having already imposed a floor price in February in an effort to curb purchases of cheap foreign steel.
© Thomson Reuters 2016