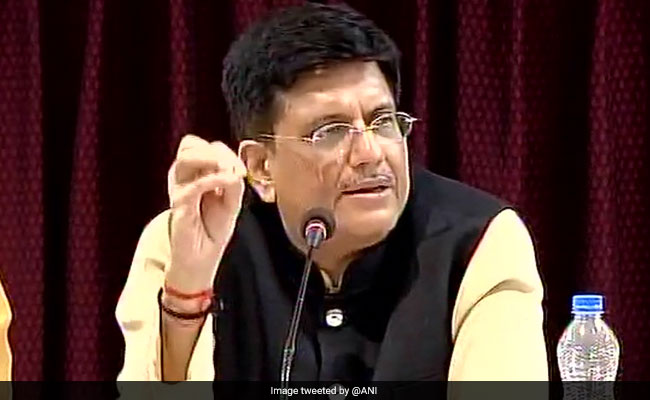 The government of India will auction coal blocks to private companies, Union Coal Minister Piyush Goyal said on Tuesday, a move that would end restrictions on the sale and use of the fuel after more than four decades and end Coal India's near-monopoly status. Coal India and a small stated-owned company are the only firms currently allowed to mine and sell coal in India. As of now, government of India does allow, however, power, steel, cement and aluminium companies to produce for their own use.
The coal block auctions, in which companies would bid by offering a price per tonne of coal, are intended to attract Indian conglomerates such as Adani Enterprises, and multinational miners such as Rio Tinto, BHP Billiton and Peabody Energy. The nation's power sector has grown at a slower pace than the industry had expected, and growth in internal demand for coal will depend on the success of India's rural electrification programme and overall industrial growth.
Opening up production to private firms could provide a fillip to India's resource-rich eastern states, which hold most of India's coal reserves. All the revenue from the auction of coal blocks would go to the states, Goyal told reporters.
When asked if companies would be allowed to sell coal abroad, Goyal said it is unlikely that there would be exports, although there are no restrictions on overseas sales.
"I have no problem (with exports), but nobody is going to take our 45 percent high ash coal," Goyal told Reuters.
Coal accounts for more than three-quarters of India's power generation, and the country targets production of 1 billion tonnes by 2022.
India's coal imports stood at about 191 million tonnes for the year ended March 2017, and the country imported 116.1 million tonnes during the seven months ended Oct 2017, according to government data. The decision to allow the commercial mining of coal - approved by India's cabinet on Tuesday - is India's latest effort to cut imports and boost the use of domestic coal.
India's imports are expected to rise in 2018 after falling for two straight years, according to Rodrigo Echeverri, the head of hard commodities research at Noble Resources.
© Thomson Reuters 2018
(This story has not been edited by NDTV staff and is auto-generated from a syndicated feed.)