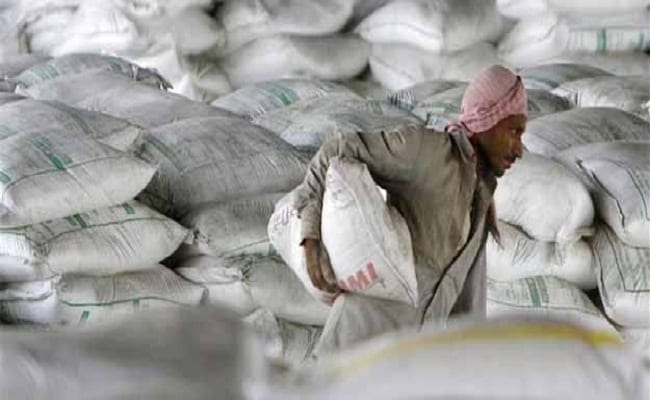 New Delhi/Bengaluru: The government on Friday allowed import of petroleum coke or petcoke for use as feedstock in some industries, sending shares of cement manufacturers higher. Cement companies, which account for about three-fourths of the country's petcoke use, were impacted by petcoke-related policy flip-flops, which began with a Supreme Court judgment banning use of the fuel in and around capital Delhi last year.
The directorate general of foreign trade banned the use of imported petcoke as fuel, but said shipments for use as feedstock in certain industries were allowed.
"Import of Petcoke is allowed for only cement, lime kiln, calcium carbide and gasification industries, when used as the feedstock or in the manufacturing process on actual user condition," the directorate general of foreign trade said.
Shares of cement companies such as Ultratech Cement, Shree Cement, Ambuja Cements and ACC rose following the announcement.
Shree Cement, one of the country's significant users of petcoke, saw its shares rise as much as 3.6 per cent to Rs 17,898 ($255.36), its highest level this month.
Usage of petcoke, a dirtier alternative to coal, in the energy-hungry country has come under scrutiny due to rising pollution levels in major cities.
India's imports of petcoke have declined this year as cement companies substituted some of their petcoke with coal to avoid production delays due to pollution-related policy changes.
As the world's largest consumer of petcoke, India imports over half its annual petcoke consumption of about 27 million tonnes, mainly from the US. Local producers include Indian Oil Corp, Reliance Industries and Bharat Petroleum Corp.
India is the world's biggest consumer of petroleum coke, which is a dark solid carbon material that emits 11 per cent more greenhouse gases than coal, according to the Carnegie-Tsinghua Center for Global Policy.
($1 = Rs 70.09)
© Thomson Reuters 2018