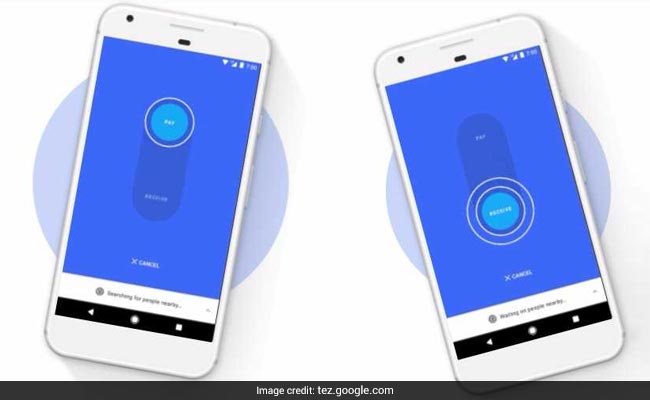 With the launch of its mobile app Google Tez in India, Google eyes a foothold in the country's growing digital payments market. Google Tez uses Unified Payment Interface (UPI) and enables users to connect their bank accounts to the service. UPI is a payment system that allows fund transfer between two bank accounts using only mobile number or payment address. Google has partnered with State Bank of India, the country's biggest lender, HDFC Bank, ICICI Bank and Axis Bank for the service. Within 24 hours of its launch, Google Tez recorded nearly 1.8 crore gross merchandise volume (GMV) done with 4,10,000 active users, news agency Indo-Asian News Agency reported, citing a Google spokesperson. Gross merchandise value or GMV is the total value of merchandise sold over a given period of time.
Here are 10 things to know about Google Tez
1 The app works in partnership with four banks - Axis Bank, HDFC Bank, ICICI Bank and State Bank of India - to facilitate the processing of payments across 55 UPI-enabled banks.
2. How to use: One can start using Google Tez by setting it up on his or her smartphone. Google Tez is available for iPhone and Android smartphone users. After installing the Tez app on your smartphone, enter your phone number so that Google can verify with an SMS. After verifying the user's phone number, the app prompts for a PIN. Users can also choose from one of the three security options to use Google Tez. These options are PIN, fingerprint lock and pattern lock. (
Read more
)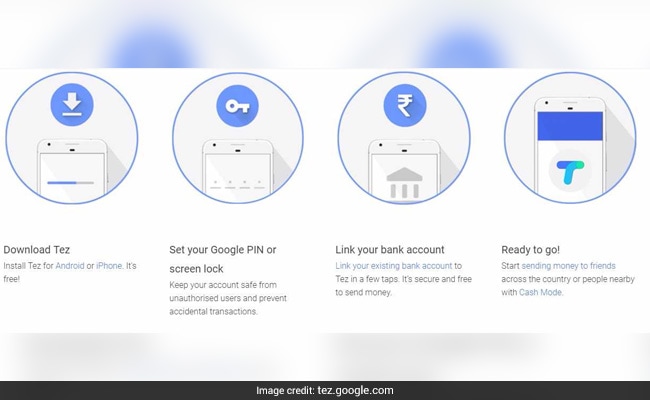 3 The Tez app has a feature called "Pay nearby", using which a user can send money instantly to another Tez user nearby without having to share private details like bank account and phone number.
4 Google Tez cashback: The Google Tez app also offers a cashback of Rs 51 under a referral scheme. Google Tez users inviting another user to download and join the app gets a cashback of Rs 51 per invitee. For the inviter to be eligible for the cashback offer, the invitee must download and make a transaction of more than Rs 50 on the app. "Transactions must be Rs 50 or more with a unique user," according to Google Tez's website.
5 The Rs 51 reward is limited to 50 per user, and a total of Rs 9,000 per financial year, according to the Google Tez website. "You and your invitee must have a UPI-enabled bank account attached to your respective Tez accounts to receive payment from Google," it noted.
6. Besides the Rs 51 reward, Google Tez also awards another form of benefit on transactions of Rs 50 and more. Both the sender and the receiver of money also get Scratch Cards. This is limited to one scratch card per week for the sender-recipient pair.
7. The Google Tez Scratch Card gives users a chance to earn up to Rs 1,000 per week, according to the Google Tez website.
8. Types of Scratch Cards: Google Tez awards two kinds of Scratch Cards - blue - sent to the sender and the recipient - and red - awarded to the sender once a week. The red Scratch Card, called 'Lucky Sunday's' card, unlocks only on Sundays when the user gets a chance to win up to Rs. 1 lakh, it added. "You don't need to hunt for coupon codes. Just use Tez and if you win, your rewards go straight into your bank account," Google further said on the Tez website.
9 Finance Minister Arun Jaitley launched Tez in New Delhi on Monday. "The Google team was extremely keen because they saw a great potential, both in the economy and the businesses in India," he said.
10 The finance minister said the idea of Tez was discussed by Google CEO Pichai in January. "Google saw a great potential in Indian economy and businesses," Mr Jaitley said. Mr Jaitley also said Google Tez was likely to make major advances in digital transaction volumes over the next few months. Mr Pichai, the India-born CEO of Google, said on microblogging site: "We hope that the launch of @TezByGoogle will help take India one step closer to your vision of @_DigitalIndia".