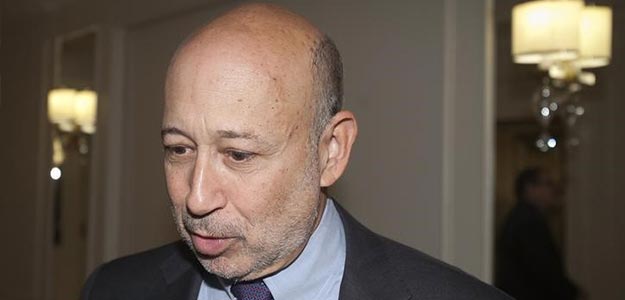 Goldman Sachs Group Inc Chief Executive Officer Lloyd Blankfein said on Tuesday he had a "highly curable" form of lymphoma, and would be able to work substantially as normal during treatment.

Treatment will include chemotherapy over the next several months in New York, Blankfein said in a statement on the bank's website.

The bank's shares fell 1.6 per cent to $180.50 in premarket trading.

While Blankfein, 61, is undergoing chemotherapy, other senior executives will assume some of his responsibilities in dealing with the public, including Chief Operating Officer Gary Cohn, who is the second highest ranking executive, a person familiar with the matter said.

The bank's board has succession plans in place for multiple contingencies, the source said.

Blankfein said he will reduce some previously planned travel during treatment.


He received a final diagnosis on Monday around midday, and informed Goldman's board of directors around 4 p.m. EDT (2000 EDT), the source said.
He has been the bank's chairman and CEO since 2006.
"There are many people who are dealing with cancer every day," Blankfein said. "I draw on their experiences as I begin my own. I have a lot of energy and I'm anxious to begin the treatment."
Blankfein's disclosure comes a little more than a year after JPMorgan Chase & Co CEO Jamie Dimon said he had throat cancer. Dimon continued to lead the bank during treatment.
JPMorgan's shares lost more than 3 per cent of their value in the week following Dimon's announcement, more than 2 percentage points worse than the KBW bank stock index.
© Thomson Reuters 2015