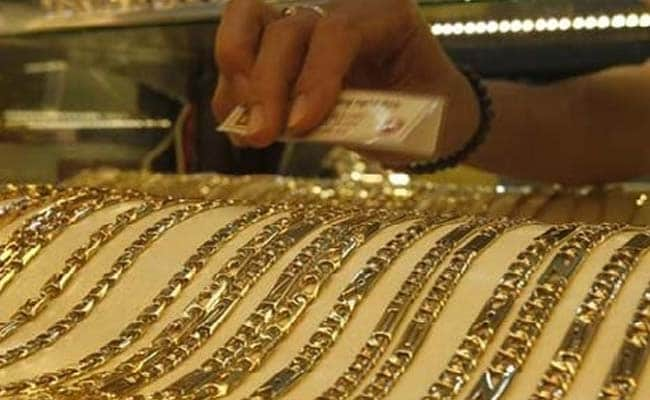 New Delhi
: Gold prices plunged by Rs 180 to Rs 27,650 per 10 grams at the bullion market on Wednesday owing to slackened demand from jewellers and retailers at prevailing levels amid a weak overseas cues.
Silver also drifted by Rs 600 to Rs 39,100 per kg due to reduced offtake by industrial units and coin makers.
Brokers said sentiment turned weak after gold in global market extended the biggest decline in over two weeks before the Federal Reserve releases minutes of its last meeting amid speculation that an improving housing market will boost the case for higher interest rates.
Gold in Singapore, which normally sets price trend on the domestic front, dropped 0.2 per cent to $1,205.46 an ounce and silver fell 0.7 per cent to $16.99 an ounce.
Easing demand from jewellers and retailers at existing levels also dampened sentiment, they said.
In the national capital, gold of 99.9 and 99.5 per cent purity plunged by Rs 180 each to Rs 27,650 and Rs 27,500 per 10 grams, respectively.
Sovereign followed suit and traded lower by Rs 100 at Rs 23,800 per piece of 8 grams in limited deals.
Following gold, silver ready too fell by Rs 600 to Rs 39,100 per kg and weekly-based delivery lost Rs 1,005 at Rs 38,990 per kg.
Silver coins dropped by Rs 1,000 to Rs 58,000 for buying and Rs 59,000 for selling of 100 pieces.