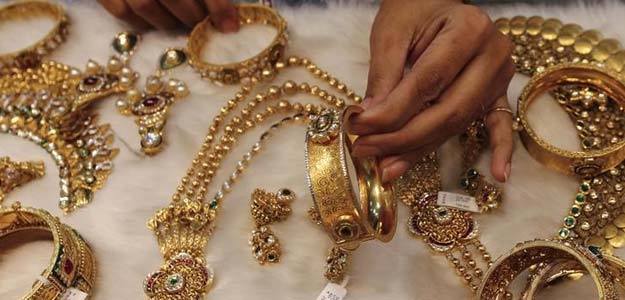 New Delhi: Gold prices remained steady for the second straight day at Rs 27,250 per 10 grams at the bullion market Tuesday in the absence of any major buying by jewellers as well as retailers.
Silver also remained unchanged at Rs 37,800 per kg, largely on scattered demand from industrial units and coin makers.
Traders said restricted buying activity from jewellers and retailers and absence of cues from overseas markets where gold moved in a tight range mainly kept the precious metals steady.
In the national capital, gold of 99.9 per cent and 99.5 per cent purity moved in a narrow range in scattered deals and settled at last levels of Rs 27,250 and Rs 27,100 per 10 grams, respectively. Sovereign followed suit and held steady at Rs 23,700 per piece of 8 gram.
Globally, gold was little changed at $1,184.10 an ounce in London while silver shed 0.18 per cent to $16.24 an ounce.
In line with the general trend, silver ready traded flat at Rs 37,800 per kg while weekly-based delivery fell Rs 200 to Rs 37,740 per kg.
Silver coins also continued to be traded at previous close of Rs 56,000 for buying and Rs 57,000 for selling of 100 pieces.